Some lovely playing is let down by the recorded sound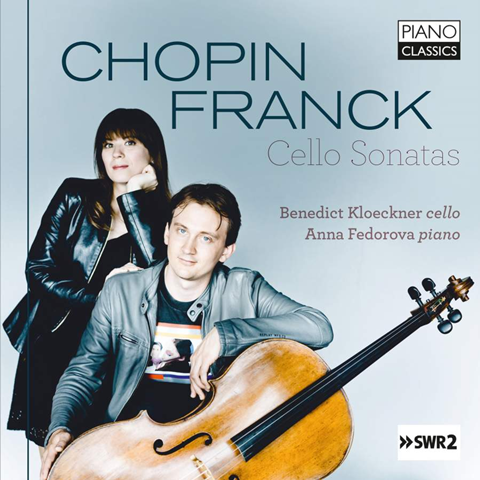 The Strad Issue: February 2018
Description: Some lovely playing is let down by the recorded sound
Musicians: Benedict Kloeckner (cello) Anna Fedorova (piano)
Works: CHOPIN Cello Sonata; Polonaise brillante FRANCK Cello Sonata; Andantino quietoso
Catalogue Number: PIANO CLASSICS PCL59472
Garlanded with prizes and a booklet encomium ('perfect playing') from Daniel Barenboim no less, the 28-year-old Benedict Kloeckner adds a significant bonus to a fairly standard coupling with the lovely, yearning Andantino quietoso by the young César Franck before the spell of Wagner's harmonies enthralled him. With a heartfelt melody, so good that Franck simply repeats it against a rippling accompaniment, Kloeckner brings glowing, ethereal repose to the octave-stopped reprise. The opening of the Sonata, too, is gently held back, a far cry from the heart-on-sleeve Mischa Maisky (EMI Classics) but no less touchingly effective.
It's all the more frustrating, then, that on this studio recording Kloeckner is fighting a losing battle against a balance that treats the solo instrument almost as an obbligato ornament to the piano part. Much of his work below the D string in the scherzo of both sonatas simply disappears when Fedorova is playing above mezzo piano. It isn't her fault: she's just closer to the microphone.
Honours are much more even on their previous recording of the Rachmaninoff Sonata, where it's possible to hear Kloeckner extracting a fine-grained, earthy bass tone from his 1680 Rugeri. I'd also recommend an overlooked 2015 disc from the Austrian Genuin label where he plays the cello music of Howard Blake, with the composer himself accompanying on the piano – unfailingly attractive and often tremendous fun for both performers and listeners.
PETER QUANTRILL