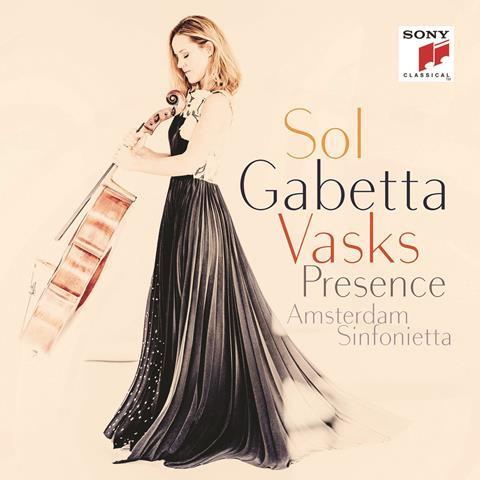 THE STRAD RECOMMENDS
The Strad Issue: March 2016
Description: Vasks's beautiful sound world brought brilliantly to life by Sol Gabetta
Musicians: Sol Gabetta (cello) Irène Timacheff-Gabetta (organ) Amsterdam Sinfonietta/Candida Thompson
Composer: Vasks
Conviction is everything when performing music by the Latvian composer PÄ"teris Vasks. Without it, his highly emotional works can sound simply mawkish or manipulative. But with a sure sense of inner belief, his simple, glowingly tonal music can achieve the kind of spiritual introspection he's surely aiming for – and cellist Sol Gabetta evidently has a firm faith in Vasks's somewhat fragile, vulnerable music.
She's the dedicatee of 'Klatbutne' ('Presence'), his Second Cello Concerto, a work she requested after being captivated by his earlier, unaccompanied Gramata cellam ('Book for Cello'), and she performs both on this compelling release. It's Gabetta's persuasive mix of technical clarity and emotional engagement that brings both pieces ringingly alive, and she seems entirely at home in Vasks's gently melancholy, often very beautiful sound world, unafraid to play up the emotion with judicious portamentos in the concerto's softly spoken cadenzas, and shaping the work's slowly unfolding melodies with a ravishing range of vibrato, tone and attack.
The Amsterdam Sinfonietta gives incisive, crisply detailed support, and Gabetta is joined by her mother, Irène Timacheff-Gabetta, for a sensitive account of Vasks's cello-and-organ Musique du soir, their sounds mingling to magical effect. Recorded sound varies in closeness between the three works on the disc but is clear and warm throughout.
David Kettle