To mark the centenary of the completion and premiere of Elgar's Cello Concerto, cellist Raphael Wallfisch reflects upon the period and circumstances surrounding the work's creation and subsequent life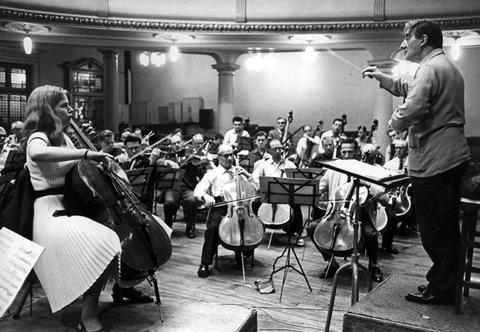 The years 1917–19, which saw the end of the Great War, were the last period of intense creativity by Edward Elgar, and it was during this time that he composed his very last major work, the Cello Concerto in E minor (1918–19). This piece, written in an unfamiliar introverted style that was very different from the Elgar that the public had grown to expect and love, received its premiere at the Queen's Hall, London, 100 years ago this month. But although it was subsequently played by many of the finest cellists of the time, including Pablo Casals and Beatrice Harrison, it took many years for it to be widely recognised and loved for the masterpiece that it is – for it to become the most popular concerto for the cello, and the most frequently played.
The early years of the war had seen an increasing burden of pressure, ill health and worry settle on Elgar, which produced in him ever increasing restlessness and a need for escape. This was answered in May 1917, when he and his wife Alice rented Brinkwells, a cottage near Fittleworth in West Sussex. The property was rented from the landscape painter Rex Vicat Cole, who had built a large studio in the garden. Elgar found this studio to be the perfect place to compose, surrounded as he was by many of Cole's powerful and individualistic paintings. Brinkwells became a haven for the Elgars, and it was here that the composer was inspired in his last great creative surge of composition, after which he completed nothing more of real substance before dying in 1934.
Alice recorded in her diary a succession of minor ailments that continued to afflict her husband during the war years. These came to a head in December 1917, and after many a misdiagnosis, Elgar was operated on for severely infected tonsils on 15 March 1918. It was while recuperating that he woke up one morning, asked for pencil and paper, and jotted down the 9/8 theme of the Cello Concerto's first movement, although it was not yet specifically written for the cello.
At Brinkwells, Elgar began to find a freedom and ability to escape into himself, into that region that he had once described as his 'insidest inside'
Elgar returned to Brinkwells to convalesce, after which he did little in the way of composition until his piano arrived in August. His illness and operation seemed to have cleared the ground for him after so many hectic years of activity: there were no pressing commissions, no demands for war music, and no compulsion to write, save for its own sake. During early summer, his diaries hardly mention music, though they do reflect the change in his spirits on his return to Brinkwells. He was aware of his recovering health and was receptive to the world of beauty around him.
Between Monday 19 August 1918, when the piano arrived at the cottage, and Monday 13 October 1919, Brinkwells acted as the cradle for a group of remarkable compositions. During that period, Elgar's complex needs as a composer were met by the presence of his wife, the beauty of the surroundings, periods of solitude, time for self-reflection and visits by close friends, including his long-time muse 'Windflower': Alice Stuart Wortley. He began to find a freedom and ability to escape into himself, into that region that he had once described as his 'insidest inside'. Ernest Newman, who had described Elgar in 1901 as an 'exceptionally nervous, self-divided and secretly unhappy man', also made the point that the composer was anxious about the loss of his 'spiritual privacy'. At Brinkwells, Elgar found that privacy. Perhaps this explains the intimate and self-revelatory intensity of the music written there.
Elgar had proved himself to be a master of large-scale forms such as the symphony and oratorio, but by the second half of 1918 the late chamber works and Cello Concerto (opp.82–85) were either well advanced or completed, and with them he was moving in a new direction. Indeed, in August 1918, Alice wrote in her diary that Elgar was writing 'wonderful new music, different from anything else of his'; and the next month she wrote that he was composing 'real wood sounds'.
It is clear from his diaries that Elgar was impressed by the effects of the changing light on the Sussex countryside. He wrote to his friend Sidney Colvin, who was to be the dedicatee of the Cello Concerto: 'The sun is climbing over our view in golden mist… I have never seen anything so wonderful… I see now where the great painter Turner found such sights as Norham Castle'.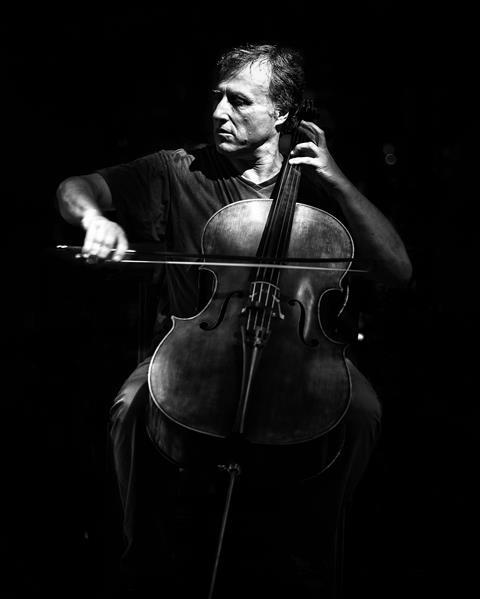 I myself have a long connection to this great masterpiece, stretching over more than 50 years – as I have studied and played it since I was 13 years old. And through my wife, the violinist Elizabeth Wallfisch, I have an unusual link with the events surrounding the first performance on 27 October 1919 given by 30-year-old British cellist Felix Salmond, with the composer himself conducting the London Symphony Orchestra. As it happens, Albert Coates, who had been appointed chief conductor of the recently re-formed (after a break during the war) LSO, and whose debut appearance in the role was to form the rest of the concert, was my wife's maternal grandfather.
Extremely keen to show his renowned prowess in Russian music and Wagner, Coates programmed Scriabin's Poem of Ecstasy, Borodin's Symphony no.2 and Wagner's 'Forest Murmurs' (Siegfried) in a concert that was to include the venerable Elgar conducting the premiere of his newly written Cello Concerto. Alice Elgar's diaries are explicit on the matter:
October 26. E[dward] & A[lice] & C[arice, daughter] to rehearse at Mortimer Hall – horrid place – the new work, Cello Concerto, never seen by Orchestra – Rehearsal supposed to be at 11.30. After 12.30 – A. absolutely furious – E. extraordinarily calm – Poor Felix Salmond in a state of suspense & nerves – Wretched hurried rehearsal – An insult to E. from that brutal, selfish, ill-mannered bounder A. Coates.



October 27. E. & A. & C. to Queen's Hall for rehearsal at 12.30 or rather before – absolutely inadequate at that – That brute, Coates went on rehearsing 'Waldweben'. Sec.[retary of the orchestra] remonstrated, no use. At last just before one, he stopped & the men like Angels stayed till 1.30. A. wanted E. to withdraw, but he did not for Felix S.'s sake – Indifferent performance of course in consequence. E. had a tremendous reception & ovation.
The result was a performance that generated mixed reviews. Though other critics were far more positive, Ernest Newman reported in The Observer that the pieces conducted by Coates had been splendid, but that in the Elgar Cello Concerto, 'Never, in all probability, has so great an orchestra made so lamentable a public exhibition of itself… No one seemed to have any idea of what it was the composer wanted. The work itself is lovely stuff, very simple – that pregnant simplicity that has come upon Elgar's music in the last couple of years – but with profound wisdom and beauty underlying its simplicity.'
It took many years for the concerto to gain its deserved recognition and become generally accepted into the cello repertoire. Ironically, one of the members of the cello section of the LSO that night in October 1919 was a young John Barbirolli who, decades later in 1965, famously recorded the legendary 1965 version with Jacqueline du Pré.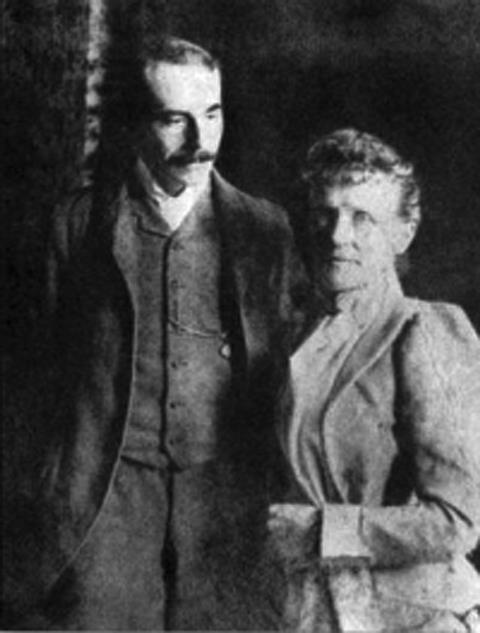 Salmond, a superb cellist, played the piece on a few more occasions, for he and Elgar had together worked hard on its preparation. He immigrated to the US, where he taught some of the greatest American cellists of the next generations, including Leonard Rose and Samuel Mayes. When Mayes visited me in London in the 1980s, I asked him whether he had studied the Elgar with Salmond. However, he told me that for whatever reason Salmond refused even to speak of it! So, every time I perform the concerto I personally feel a deep responsibility to attempt to vindicate Coates's behaviour that so upset Elgar and those around him.
Elgar Cello Concerto: The classic interpretation
Ralph Kirshbaum discusses the personal significance of the Elgar Cello Concerto
Paul Tortelier gives Dvorák Cello Concerto masterclass
Early performances and recordings from the 1920s onwards by Beatrice Harrison, W.H. Squire and Pablo Casals were followed eventually by those by the great French cellists Paul Tortelier, Pierre Fournier and André Navarra, and notably the British cellist Antony Pini. Then came the thunderbolt combination of du Pré, Barbirolli and Elgar – capturing the imagination of all who heard it. Du Pré's unfettered emotional response to the music was quite visceral, but not necessarily what Elgar had in mind. He marked nearly every nuance very clearly in the score, and that isn't always what we are aware of in her performances. Nevertheless, the magnetism of her personality, and the power of her playing resulted in bringing the piece to multitudes all over the world, and generally increasing its popularity incomparably. It is a remarkable phenomenon in classical music that to this day du Pré's interpretation is the benchmark performance of this concerto, a piece that ultimately has had a profound effect on millions of listeners of every nationality. The music conveys so strongly a powerful nostalgia for a world changed and lost forever after the disaster of the Great War, an emotion that must have been puzzling to those who heard it at the time.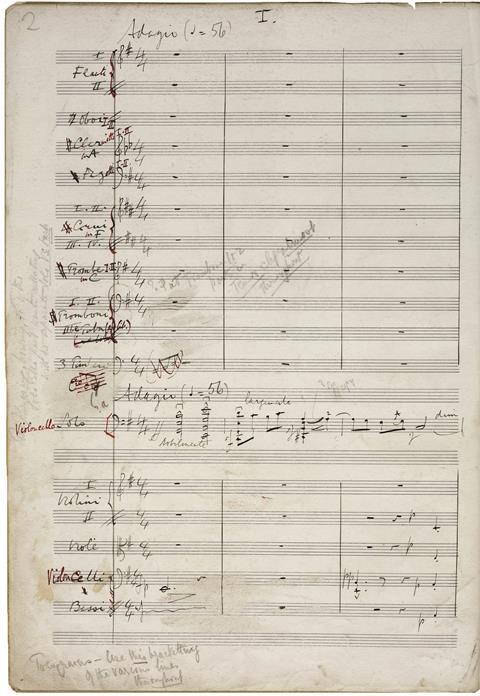 The last word here should go to the writer J.B. Priestley, who was an ardent admirer of Elgar and his music. He wrote about the Cello Concerto in his 1947 play The Linden Tree, in a scene in which history professor Linden is on stage and hears his young daughter practising the concerto off stage. Linden describes it as 'a kind of sad farewell', and continues:
An elderly man remembers his world before the war of 1914, some of it years and years before perhaps – being a boy at Worcester – or Germany in the nineties – long days on the Malvern Hills – smiling Edwardian afternoons – Maclaren and Ranji batting at Lords, then Richter or Nikisch at the Queen's Hall – all gone, gone, lost for ever – and so he distils his tenderness and regret, drop by drop, and seals the sweet melancholy in a Concerto for cello. And he goes, too, where all the old green sunny days and the twinkling nights went – gone, gone. But then what happens? Why, a little miracle […] unseals for us the precious distillation, uncovers the tenderness and regret, which are ours as well as his, and our lives and Elgar's, Burmanley today and the Malvern Hills in a lost sunlight, are all magically intertwined.
As a composer, Elgar had the amazing ability to find something that would speak to other people, and in particular the English, those whom he most understood. This may partly be because his music takes up the inflections of the English language in its rhythms and cadences, but it also taps into long-standing affections and emotions that are national in character. Elgar reveals the emotional side of the English which they usually keep hidden and unexpressed, as well as recalling them to their roots and deep love of the countryside. The English have delighted in their landscape for many centuries, and this is reflected in a long tradition of landscape painting that is unlike any other in Europe. They also have a keen sense of history and the past. In suggesting some of these concerns, by hinting at them through the structure of his music and by using sounds that are analogous to the experience of what you might hear 'down by the river', as the composer described it, Elgar engages the imagination of his audience. The strength of his own feeling for nature is reflected as he reveals himself in the accents, colours and structure of his music. That this effect is felt by so wide and varied an audience speaks volumes about his understanding of the human heart. Above and beyond this is his natural ability to express unfulfilled yearning, whether romantic or for the past, which is so much part of the human condition.