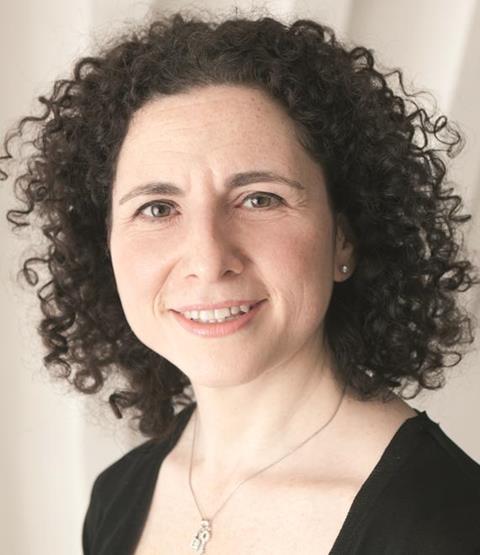 Clay, stone metal, paper, canvas, glass, timber: just some of the media available on which to imprint your imagination if you're a visual artist. So why does anybody insist on painting flowers, clouds, pretty patterns or cherubs on violins?
The subject came up in The Strad office recently when were contacted by the Cheltenham Festival in the hope that we'd cover the painted violins that are on show at this year's event. Little did they know that they'd inadvertently stumbled on a pet peeve of mine, and no doubt they were surprised by the vehemence of my reaction.
Why do I get so upset when I see violins covered with a layer of paint? The first problem I have is that I just don't get it. Why paint pictures on violins? No doubt many of the perpetrators are great artists. A quick internet image search brings up some cleverly imagined, well-executed images (as well as some monstrous kitsch). But why use a violin as merely a background? Why not just paint these images on a blank medium? To haul out the old cliché, is it art? And I don't mean to suggest that it's not possible to make art using real violins – it is, as long as their fundamental nature is understood and honoured, rather than simply being painted over.
The violin form is similar to great architecture and furniture in combining functional perfection with aesthetic beauty. Centuries of human care and attention have brought it to that state. To paint over it is to simultaneously ignore and destroy both.
Chemical layers rob an instrument of its power to create sound. The implication is even that the sound doesn't matter – it is merely an object. As a player, having been around violins most of my life, I find it upsetting to see one that is no longer able to do the main thing it was brought into the world to do.
Apart from its functionality, the violin shape is intrinsically beautiful, so what is the point of superimposing an unrelated image on it, however beautiful? Would you paint a picture of butterflies and pansies on the side of a Baroque cathedral, or geometric shapes on a classic Shaker chair? Not without ruining the beauty of each of those forms. I can only imagine what luthiers feel about seeing someone's hard work on purfling, planing and the rest swathed over with paint, but I can't think it feels good.
I know that the instruments used in these artworks are usually past worthwhile repair or are cheap and factory-made, but isn't it better to throw such instruments away and leave them their dignity rather than turning them into sterile objects? The only persuasive rationale I can see is that they are often used to raise money for worthwhile causes – usually struggling ensembles, youth orchestras, educational programmes – but maybe society should be looking at more secure ways of finding a future for classical music.
When I see painted instruments I'm reminded of the iconic image from the James Bond film Goldfinger, in which the villain's secretary lies dead in Bond's hotel room, asphyxiated by a layer of gold paint for having helped Bond. And that's how I feel about painted instruments: to paint a violin is to kill it.
What do you think? Do you love painted violins? Do you paint them yourself?
Add your comment here