'Paideia 2020: Music and Knowledge' will feature talks about music and neuroscience, education and society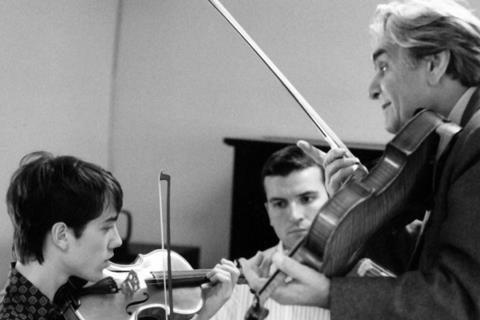 Farulli 100 is to present three days of online events to honour the hundredth anniversary of the Italian violist and teacher Piero Farulli, who founded the Fiesole Music School. Taking place from 2-4 December, 'Paideia 2020' will open with a day dedicated to Music and Neuroscience, comprising a discussion of the impact of music on the development of the brain, in both cognitive and emotional-affective terms, and the use of music as a therapeutic tool. The second day delves into the theme of Music and Education and the programme will conclude with a day dedicated to Music and Society.
Among the participants are: Palestinian composer and teacher Ramzi Aburedwan, physicist Francesco Pavone, neuroscientist Katrin Amunts, stars of the violin Pavel Vernikov and Salvatore Accardo, concert pianist and conductor Alexander Lonquich.
The first day will conclude with a performance from the Cremona Quartet performing Beethoven's String Quartet Op. 131 in concert, preceded by a conversation on Beethoven and the Vibrations of the Universe with Andrea Cimatti, astrophysicist, Sandro Cappelletto, musicologist, and Cristiano Gualco, first violin of the Quartet.
Read: Violist Piero Farulli, founder of the Fiesole School of Music, dies aged 92
It is possible to attend the congress online, with simultaneous translation in English and Italian and the possibility of asking questions. Registration is now open. Please register in advance by connecting to the website www.farulli100.com
www.farulli100.com | Instagram @farulli100 | Facebook Farulli 100