Polish cellist who kept playing one-armed after a brain tumour surgery incapacitated his left side, succumbs to return of disease at the age of 41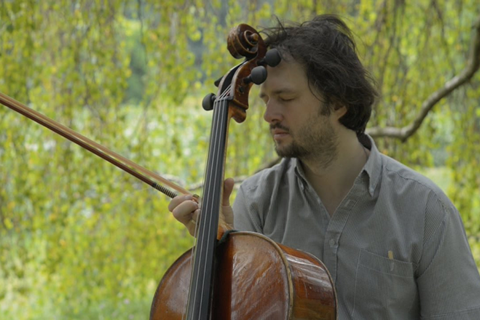 Cellist Dominik Połoński died at the age of 41 on 20 June, 14 years after first being diagnosed with a malignant brain tumour.
In 2004, at 27, he was a cellist with a number of competition successes under his belt, including first place at the 1998 Yamaha Music Foundation competition and second place at the 1999 Lutosławski in Warsaw; he had appeared as a soloist in all the major Polish venues and was making headway beyond; and was touring internationally as a member of Krystian Zimerman's Polish Festival Orchestra.
The discovery of a glioma in his brain cut short this promising trajectory. Four separate surgeries interspersed with bouts of chemo- and radiotherapy saved his life but he lost the use of his left arm and as far anyone would have imagined, his career as a cellist was over.
However, a long period of rehabilitation and Połoński's persistent lobbying of Polish composers led to his return to the concert platform from 2009 with works written for one-armed cello, exploring percussive elements, unusual tunings and the considerable musicality of a well-practised bow drawn across strings.
The most prominent of these pieces saw Połoński paired with British percussionist Evelyn Glennie for a sinfonia concertante entitle Entelecheia, by Olga Hans.
'I was and remain deeply humbled by Dominik's tenacity and determination and performing with him will always be one of my proudest moments,' Glennie wrote of Połoński, while in a tweet following his death she said of him that 'no talent could shine brighter'.
Połoński was born on 17 June 1977 in Kraków. He studied at the Łódź Academy of Music and won a scholarship for further study at the Reina Sofía School of Music in Madrid in the cello class of Natalia Szachowska, also taking lessons with visiting professor by Mstislav Rostropovich.
Following his illness and recovery, he held teaching positions at the music academies of Łódź and Kraków.
He died on 20 June following recurrence of the glioma.