A preview of the September 2017 issue's Masterclass, which features detailed performance suggestions and marked-up sheet music by Vadim Gluzman on the first movement of Brahms's G major Violin Sonata no.1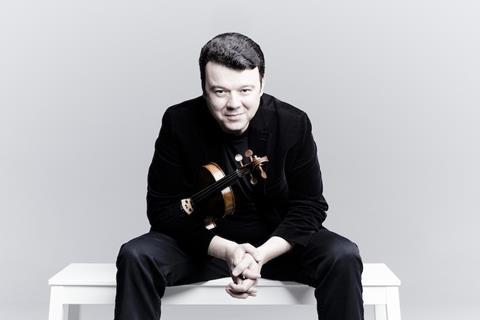 'This sonata touches me in a way that even some other works by Brahms do not. There is something incredibly haunting and intimate about it that is difficult to put into words. It is one of Brahms's most introverted works and emotionally that makes it ever more powerful: it is most painful to bleed on the inside, and that is the feeling here.'
Vadim Gluzman continues The Strad's marked-up sheet music series in association with Henle Verlag with the first movement of Brahms's Violin Sonata no.1 – giving bowings, fingerings and ideas for interpretation in our September 2017 issue. Download now on desktop computer or via The Strad App, or buy the print edition.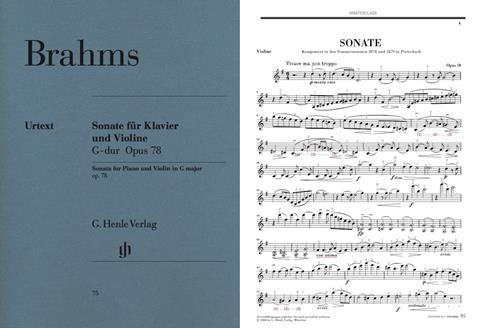 'This sonata is rather awkward – the notes do not always lie well on the instrument – but that shouldn't prevent us from playing it! The greatest challenge, in the first movement in particular, is to give every musical sentence a structure. Brahms asks for incredible variety of colour and mood, in a way that is untypical of him. Already in the opening statement, marked mezza voce, we feel a direction towards a shade rather than black or white. In bar 70 he writes 'grazioso e teneramente' (graciously and dearly). Here he is at his most sensual and sentimental; the gradation of emotion and colour is almost a prediction of 20th-century French Impressionism. To strike a balance between colour, mood and structure is not easy, but it is important throughout the piece.'
In the YouTube link below, Henryk Szeryng plays with Artur Rubinstein in one of Gluzman's favourite recordings of the work.
Vadim Gluzman's recording of the Brahms Sonata no.1 is reviewed by The Strad here and can be purchased using the button below: