A preview of the February 2018 issue's Masterclass, which features marked-up sheet music and advice on how to inject character and charisma into the daunting solo introduction of this much-loved work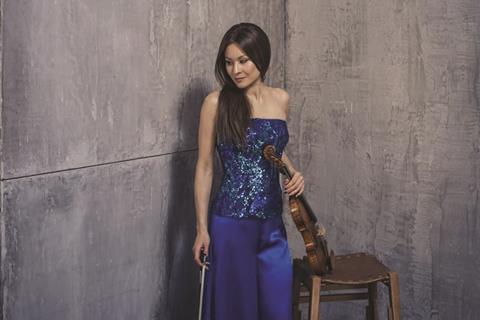 Arabella Steinbacher continues The Strad's marked-up sheet music series in association with Henle Verlag with the solo introduction of Ravel's Tzigane – giving bowings, fingerings and ideas for interpretation in our February 2018 issue. Download now on desktop computer or via the The Strad App, or buy the print edition
I first played Ravel's Tzigane when I was 14 years old and immediately I loved it. It isn't a typical virtuoso piece, where the aim is just to show off: there is so much depth and musicality to it. I had the opportunity to play it with a student orchestra when I was the same age, and it was a very scary experience, to play completely alone for the first five minutes – almost half the piece – with the orchestra sitting behind me, listening. It taught me, as a young player, to be confident. I found that the best way to deal with the situation was to breathe deeply, to imagine that I was like a huge tree and then to start the forte theme full of presence. You cannot begin this piece shyly, no matter how scared or nervous you are!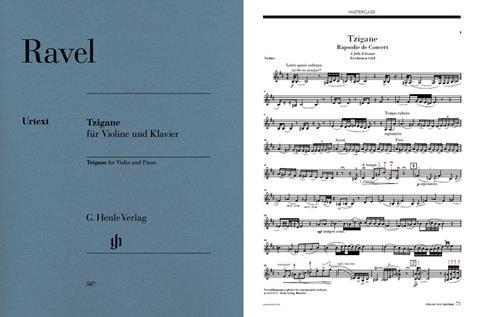 The whole of the first page, until bar 28, has to be played on the G string. The closer you are to figure 2, the harder, higher and more uncomfortable it gets!
Almost every instrument has a wolf note high up on the G string – on mine it's around the C and C sharp – and unfortunately in this piece you really need those notes. Every time I approach this section I feel stressed, and I find it best to breathe deeply and try to ignore the wolf notes: stress will only make them worse. It can help to use more bow and to bow more lightly, without pressing too much, so that the string vibrates more freely despite its shortened length.
To read the full Masterclass article by Arabella Steinbacher and see the marked-up sheet music, download The Strad's February 2018 issue on desktop computer or via the The Strad App, or buy the print edition