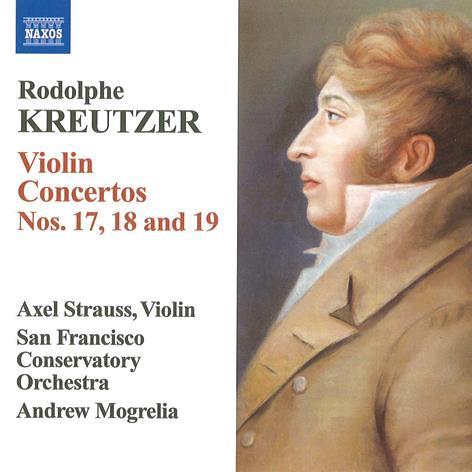 The Strad Issue: January 2006
Musicians: Cihat A¸skin (violin)
Composer: Kreutzer
When asked to comment on Rudolphe Kreutzer's 42 Etudes and Caprices for Violin (1796), the great virtuoso Wieniawski commented, 'We certainly do not realise how difficult [the etudes] really are and must take care while playing them.' Before undertaking a project to record technical studies, its purpose should be questioned. Should the CD provide guidance to a new generation of aspiring violinists or present the studies as virtuosic gems that could be performed as recital pieces on their own merits? Itzhak Perlman's 'Concertos from My Childhood' recording on EMI (Accolay, Seitz, Viotti no.22) proves that there is a merit to superlative performances of 'student' repertory by answering both questions in the affirmative. Had the Turkish violinist and pedagogue Cihat A¸skin taken Wieniawski's words to heart, he would have thought twice before consenting to release his rendition of the 'violinist's Bible'.
Not one of the 42 etudes is given more than a perfunctory reading. The opening Adagio sostenuto in Etude no.1 offers adequate vibrato and appropriate fingerings but little attempt at cantilena playing. Dorothy DeLay's favourite etude (no.11) opens with a series of ungainly and all-too-audible shifts that counter the purpose of the etude: to ensure ease in third- to first-position shifting. A¸skin runs into further trouble with double-stop etudes: no.34 is little more than a motorised automatic run-through of tedious chords, and the tender Andante of no.32 pays little attention to dynamics. Painful but true, the only inherent value to listening to this disc lies in its multifarious shortcomings. Wieniawski's admonition never rang so true.
The recorded sound is scratchy and unyielding, no aid to a disc sadly marred by errors.
Heather Kurzbauer