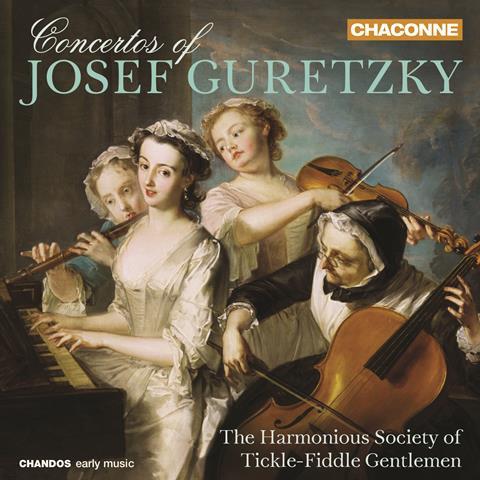 The Strad Issue: April 2017
Description: Charming Czech string concertos cast in the Italian Baroque mould
Musicians: Rodolfo Richter (violin), Kinga Gáborjáni (cello), Harmonious Society of Tickle-Fiddle Gentlemen/Robert Rawson
Composer: Guretzky, ÄŒernohorský
Catalogue number: CHANDOS CHACONNE CHAN 0816
No, me neither, but Josef Antonín Guretzky (1709–69) hailed from KromÄ›ríž (now in the Czech Republic) and relocated to Bavaria, where he wrote a series of concertos for the cello-loving Rudolf Franz Erwein, Count of Schönborn. The count was apparently also a fan of all things Italian, so these are three-movement concertos after the Corelli–Vivaldi model, all of a dance in the fast outer movements and songful in the central slow ones. Guretzky's melodies never seem pat but instead they revel in wide, angular leaps and test the mettle of the soloist, although it cannot be said that they ever approach the demonic virtuosity of a Vivaldi.
These are lithe, athletic performances, with tuning that hardly ever comes off the rails at Guretzky's harmonic corners,
even if Rodolfo Richter doesn't quite conceal the awkwardness of the writing in the violin concerto. Kinga Gáborjáni's cello is appropriately throaty on the thicker strings and pours forth a charming cantabile in the slow movements. The euphoniously named Harmonious Society of Tickle-Fiddle Gentleman (apparently from a description of the musicians who gave London's first public concerts) play one-to-a-part and clearly have fun in this fairly closely recorded disc. Artistic director Robert Rawson's booklet note is exemplary.
David Threasher