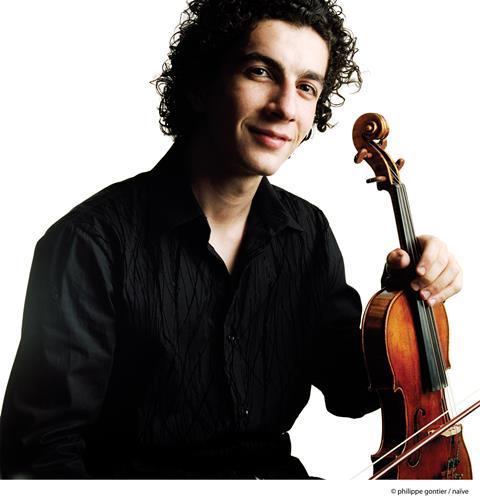 The Strad Issue: January 2008
Musicians: Sergey Khachatryan (violin) Lusine Khachatryan (piano)
Composer: Franck, Shostakovich
Armenian Sergey Khachatryan won the 8th Sibelius Competition at the age of 15, and five years later carried off first prize in the Queen Elisabeth Competition in Brussels – both top accolades. His shivery, almost clustering fast vibrato feels like a virtuoso throwback to an earlier era. Some might find it obtrusive – early in the Franck Sonata's Allegro, for instance, and also later, where his vibratoing beneath the note lends a gaunt, rather lugubrious mellowness. Yet this quality defines much of this superlative performer's playing here. Another crucial factor is the instinctive empathy of his sister Lusine – two years is elder – who benefits from a rather generous Naïve acoustic in her resonant launch to a resolutely delivered Franck second movement. Whether or not Sergey Khachatryan's wistful, tentative handling of softer passages in Franck's slow fantasia pays off will also affect some listeners' response to this reading, although his finale reveals the sweet allure of his playing at its enchanting best.
The pair's Shostakovich is terrific. The op.134 Sonata shares dark qualities with the composer's Symphony no.14 and leads him into intriguing experiments, importing 12-note melodic elements without actually treating them serially. Sergey's launch has an alluring, husky quality to match the eloquent piano part, and some eerie touches of sul ponticello and pizzicato prove strikingly effective. The initial Andante's quizzical conclusion is quite magical.
Both players avoid mawkishness, latching on to a more optimistic underlying feel that counterpoints darker, potentially desolate moments. They also lend a delightful, nervy East European (or maybe Caucasian?) mountain folk-feel to episodes in their spectacularly pulled-off final Passacaglia. Viewed overall, the sound is superb.
Roderic Dunnett