Royal Northern College of Music, Manchester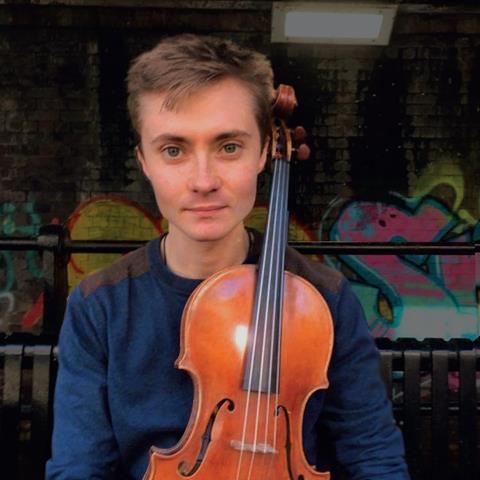 Growing up in a musical family, I was instilled with a love of music. So when the time came to choose a place to study, I hoped for somewhere that would cultivate this passion. I remember feeling immediately welcomed when first stepping into the Royal Northern College of Music (RNCM).
The people were kind and their love for music was palpable. And now, having already completed an undergraduate degree and currently studying here as a postgraduate, I can confidently say that it is a place with endless opportunities, at the heart of a vibrant city and full of supportive and talented peers and teachers.
During my time I have had unforgettable experiences with orchestras such as the BBC Philharmonic and Hallé Orchestra. The RNCM is a place where all those around you genuinely want you to succeed, not simply expect you to.
After waking up at six and eating breakfast, I head off to college where I practise from seven till nine. I then spend an hour on academic work and take a break. Afterwards, I exercise and have lunch, before setting off for a chamber music rehearsal. In the evening I often have orchestra rehearsal until nine.
The college's chamber music opportunities are unique. Groups such as the Elias Quartet mentor us and we are often invited to chamber music festivals where we collaborate with acclaimed ensembles.
The dedicated teachers and faculty at the RNCM have given me contacts all around the world. It's the main conservatoire in Manchester, so we receive real-world professional experience early on. We are encouraged to take up opportunities outside the college, too, allowing us to grow independently.
Because of the college's contacts and programmes, I have already made the Manchester Camerata's extras list. I now aim to continue being mentored and take every opportunity possible to build a rich orchestral career for myself here in Manchester.