Thoughts on studying at the National Youth String Orchestra, UK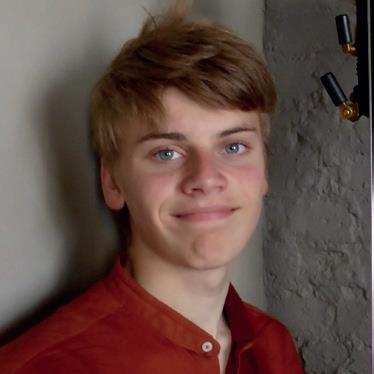 I think what appealed most of all about the National Youth String Orchestra (NYSO) was its smaller size compared to the orchestra I was playing in before. I started out on a 1/10-size bass when I was six years old and joined my local youth orchestra a couple of years later.
A few years after that, I started playing chamber music for the first time, which is how I came to realise I preferred smaller groups. NYSO is a great fit for me for exactly that reason – it's really more of a chamber orchestra.
The day begins around 8 or 8.30am, which isn't too horribly early. After a tasty breakfast there's usually a warm-up session to get you started; the timetable varies from day to day, usually with full rehearsals in the afternoon and sectionals or an hour or so of private practice before lunch. Even the biggest section has only seven or so players per coach, and it's no surprise that the basses have even fewer. I'm currently the only player!
The most recent bass coach was Leon Bosch – having someone of that calibre to myself for a whole week was crazy.
There are three orchestras altogether, one senior and two intermediate. The intermediate groups perform for parents at the venue where the course takes place while the senior orchestra goes on tour. We've played as far away as Denmark, and last year did a series of concerts in different locations around the UK.
Recently we've played Britten's Prelude and Fugue. I found it difficult to keep the rhythm tight in the very percussive bass part but they brought in a student from the Birmingham Conservatoire to play it, too. From him, I found out more about life at music college, and I got the hang of the part fairly quickly.