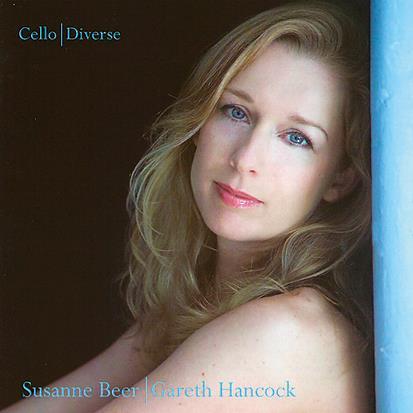 The Strad Issue: January 2009
Musicians: Susanne Beer (cello) Gareth Hancock (piano)
Composer: Stravinsky, Debussy, Brahms, Morricone
With an impressive roster of tutors listed on Susanne Beer's biography, from Pergamenschikow and Pleeth to Isserlis and Gutman, coupled with a wide professional experience including the post of sub-principal cellist of the London Philharmonic Orchestra, one perhaps might expect more from this CD of traditional repertoire. Yet despite a warmly balanced recording, the overall impression is somewhat disappointing.
Stravinsky's Suite italienne assumes a heavy articulation from the outset. A few of the double-stops in the introduction sound strained, and the necessary joie de vivre is thin on the ground. Few players can maintain a happy stance, however, in the tortuous Tarentella, which is a turbulent challenge in thumb position. If it becomes a struggle, though, then this is surely not a piece to commit to CD and here the intonation is never quite secure enough. Much in the same manner the finale seems deliberate and stodgy.
Obviously one expects the interpreters to explore beyond the notes themselves, and this they do in Debussy's Cello Sonata, despite so much being precisely written in the score. Fantasy and an ear for colour to reflect the harmony underneath are also essential, but to my mind these aspects are undernourished in this interpretation. There is a fleeting but exposed moment of poor co-ordination with the piano in the animato passage of the Prélude, while in the Finale all the subito pianos are studiously absent. Brahms's Second Sonata, on the other hand, offers a more promising performance after a rather deliberate opening.
Joanne Talbot