Chilean conductor Francisco Rettig calls time after months of turmoil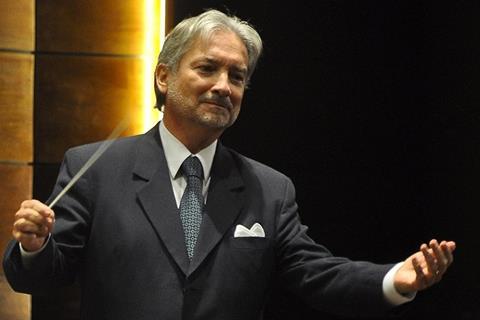 The Argentinian culture ministry has cancelled two concerts by Buenos Aires based Orquesta Sinfónica Nacional following the withdrawal of Chilean guest conductor Francisco Rettig.
Rettig was due to conduct concerts with the orchestra on 26 and 28 July but withdrew in protest at the ongoing financial straits of the orchestra, illustrated, he wrote in an open letter, by the fact that the administration failed to pay the hotel cost for his most recent visit and he was left to pick up the bill himself.
'For many years I have been considered a friend of the orchestra and in that capacity it is that at some point someone has to say "enough" with the irregularities to which it has been subjected,' Rettig wrote in the statement which was published on an unofficial website run by members of the orchestra.
'The problem that I have just had,' he continued, 'is smaller compared to many of its members who haven't received their salaries for months.' He noted that he too had concert fees outstanding from as far back as 2015.
'I definitely cannot continue participating in the seasons and concerts, acting as if everything worked and was well, when the current conditions are so far from that.'
Members of the orchestra, who played in plain clothes for their 7 July concert in protest at poor and delayed pay, also released a statement, noting their disappointment that the concerts were cancelled instead of effort made to find an alternative conductor.
'This fact adds to the aggravation of our administrative and salary problems that are compromising the normal functioning of our organisation,' the statement reads.
Musicians have been protesting that, in the face of rampant inflation, their salaries are inadequate, while freelancers brought in to fill vacant positions are left unpaid for months. Meanwhile, auditions for permanent positions were suspended this year, exacerbating the problem further.
Photo: Francesco Rettig