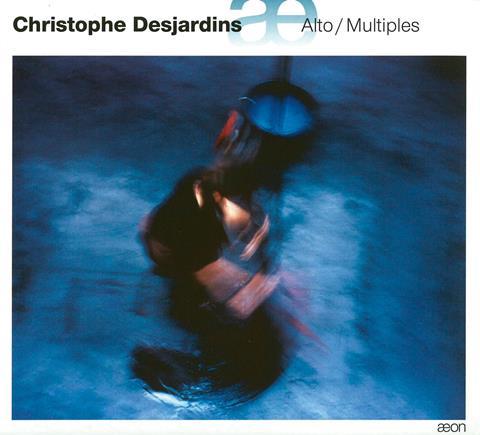 The Strad Issue: January 2010
Musicians: Christophe Desjardins (viola)
Composer: Hindemith, Zimmermann, Berio, Grisey, Nunes, Carter, Binchois (arr. Kröll), Boulez, Ockegham (arr. Maderna), Rihm, D. Gabrieli, Harvey, Gesualdo (arr. Desjardins) & Fedele
Christophe Desjardins is a long-time member of the Ensemble Intercontemporain, so this set's title – a reflection on Pierre Boulez's composition Éclats/Multiples – should come as no surprise. However, it is also a clue to the programme: the two well-filled CDs include respectively music for unaccompanied viola and for viola ensemble, the latter recorded by multi-tracking. The solo CD proceeds chronologically from 1922 (Hindemith's Sonata op.25 no.1) to 2007 (Elliott Carter's Figment IV), taking in some repertoire stalwarts as the Sonata by Bernd Alois Zimmermann and Berio's Sequenza VI along the way. Desjardins's performances are characterised by an amazing exactitude: one could write out the music from his recordings. The more is the disappointment at a couple of wrong notes in the Hindemith, which is otherwise given a refreshingly direct interpretation free of indulgences, such as would have met with the composer's approval. Desjardins has recorded Sequenza VI before, as part of a complete set, and his performance has a unique authority, with the close recording giving it an almost terrifiying immediacy (one fears for his Gofriller, though).
The second CD illuminatingly juxtaposes 'early' music with some cutting-edge compositions. Georg Kröll's arrangement of Gilles Binchois's chanson Tant plus ayme dresses the music in contemporary sonorities, while Johannes Ockeghem's Malor me bat is played in a straight transcription by Bruno Maderna. In a Ricercare by Domenico Gabrieli, Desjardins uses the original scordatura tuning (c-g-d-g), which produces some nicely dark sonorities. Wolfgang Rihm's Canzona nuova turns out to be his Canzona from 1982 with a fifth viola part added; I still find it over-long and overwritten, in spite of some nice moments. Much more interesting is Boulez's Messagesquisses (originally for cello ensemble), based on the notes hidden in Paul Sacher's name.
This is a fascinating overview of the viola in the 20th and 21st centuries, admirably played and recorded. The electronically enhanced pieces – Gérard Grisey's Prologue and Jonathan Harvey's Ricercare una melodia – are tastefully realised, and Desjardins's booklet notes put as eloquent a case for all this music as does his playing.



Carlos María Solare