The Brazilian cellist talks about the importance of playing the piano for string players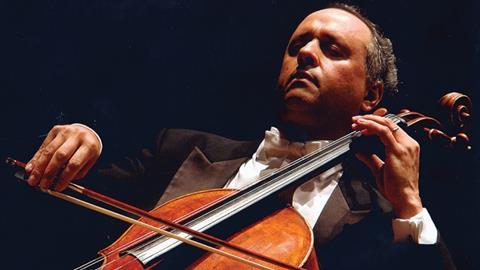 The following article is published as part of a larger 'Life Lessons' interview with cellist Antonio Meneses in The Strad's March 2017 issue, out now – download on desktop computer or through The Strad App.
'If I could go back in time and meet myself as a student, I would tell him to practise the piano more! My father played the French horn in an orchestra with a chronic lack of string players; he thought that if each of his five sons learnt a stringed instrument it would make them indispensable musicians. Since I was the eldest I was given a cello. I learnt enough piano to pass my exams but my father thought it was a distraction and, by the time I began to take music seriously, I was too busy practising the cello.
Playing the piano well means you have a deeper understanding of all the possibilities of texture. It's especially useful when you come to play Bach's music for cello, or things like Alfredo Piatti's Twelve Caprices – pieces that give the instrument multiple voices to follow simultaneously.
It helps to be able to play through the piano part of sonatas and other chamber music, too. If you look at some of the greatest cellists of all time, I think it comes as no surprise that many of them were excellent pianists.'
To read the full interview with Antonio Meneses, download The Strad's March 2017 issue on desktop computer or through The Strad App.
Read: The wisest thing anyone ever told me: violinist Julian Rachlin
Read: What I would tell my younger self – violist Kim Kashkashian
Photo: Sidney Wasmann