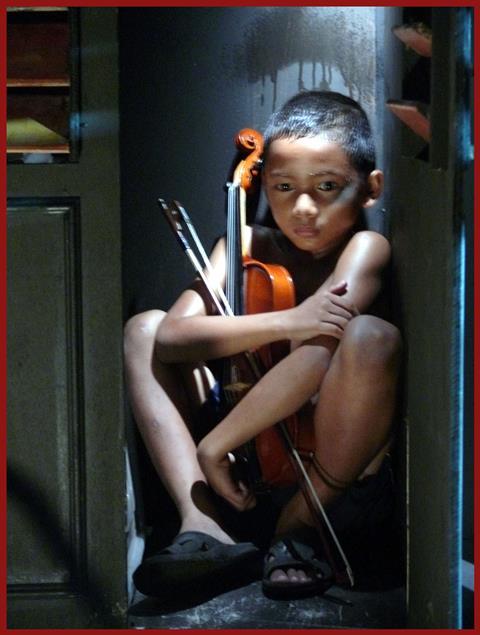 A film about a seven-year-old violinist has become one of the Philippines' most critically acclaimed releases of the year. Filmed in 2008, Boses (Voices) focuses on a mute boy's friendship with a reclusive violin player, and how their shared love of the instrument helps them come to terms with the pain of abuse and bereavement.

As well as receiving positive notices on its premiere on 31 July, Boses has been endorsed by Manila archbishop Luis Antonio Tagle. 'It is not only reflective of some of the important concerns we are facing in families, especially the plight of the children,' he told the Catholic broadcaster CBCP News. 'It is also a story of redemption, how God can use friendship, compassion and music to restore broken hearts and spirits.'

The film begins by showing how the boy, played by seven-year-old Julian Duque (pictured), is brought to a shelter after suffering abuse at the hands of his abusive father. He is left unable to speak after physical trauma to his larynx, but learns to express himself through the violin with the help of Ariel, a veteran musician played by real-life violinist Alfonso 'Coke' Bolipata.

The soundtrack includes music by Bartók, Massenet and Vivaldi. As yet, no international release dates have been announced, although the film has been screened at festivals in New York and Hawaii.