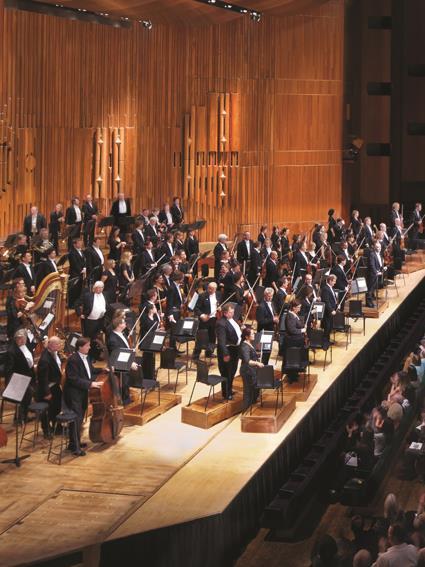 Orchestras in the UK are to receive tax relief to match that currently enjoyed by Britain's theatres, according to a statement released by the UK Treasury on 23 January. Originally announced by Chancellor of the Exchequer George Osborne on 3 December as part of his 2014 Autumn Statement, the new measures are to due to come into force in April 2016.
Orchestral expenditures including players' fees, rehearsal costs and venue hire will all be eligible for tax relief, and there will be a higher rate for touring expenses. The government has also released a consultation document in which it outlines its proposals on the groups and performances that will be eligible: 'To qualify [for tax relief], the majority of performances for which relief is being claimed must be played by a musical ensemble consisting of 14 or more performers and must include players drawn from each of the following four sections: stringed instruments, woodwind instruments, brass instruments and percussion instruments.' It also proposes that 'entertainment with a competitive element' and 'performances intended solely or mainly for recording or broadcast' would be ineligible for tax relief.
'We welcome the news from the Treasury and will be responding to the consultation by 5 March,' said Deborah Annetts, chief executive of the Incorporated Society of Musicians. She warned, however, that the proposed definition of orchestras and size requirements could 'exclude a huge number of excellent ensembles which should be supported in this way: chamber ensembles, contemporary classical ensembles which often combine an innovative range of instruments, brass bands, jazz orchestras to name just a few. We will be asking in our consultation responses for these limits to be revised.'
In a statement, Osborne said: 'We have successfully introduced tax reliefs to support the creative sectors, such as theatre, film, animation and video games. This shows how targeted support can make a real difference in promoting British culture and the way the UK is viewed internationally, and we are building on this with the new orchestra tax relief.'
Photo: London Symphony Orchestra © Igor Emmerich
Subscribe to The Strad or download our digital edition as part of a 30-day free trial. To purchase single issues click here.