Mark Landry, who frequently busks on the Montreal Metro, had his violin stolen last week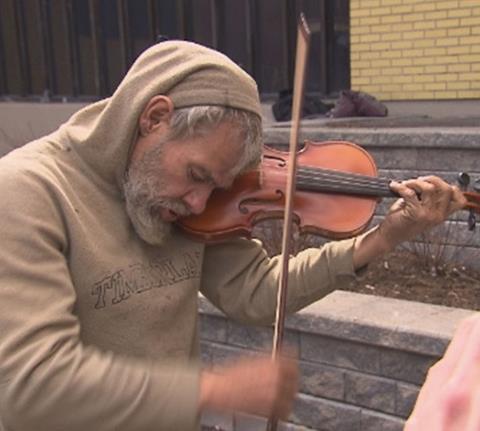 In a heart-warming turn of events, a Montreal homeless man has received a new violin from Orchestre Métropolitain and a local violin shop, according to CBC.
Mark Landry, who busks frequently on the Montreal Metro, was the subject of a concerned commuter's Facebook post, reporting that his violin had been stolen. When Orchestre Métropolitain heard of Landry's plight, they bought him a new instrument from violin store Maison du Violon, whose owner offered to sell the violin at cost price, along with a bow and case.
'When we heard what happened to you, we contacted our friends at Maison du Violin...and we decided to give you back your joie-de-vivre and give you back the opportunity to do what it is you do best, which allows you to earn a small living,' said Jean Dupré, president of Orchestre Métropolitain.
Watch Landry playing his new violin below: