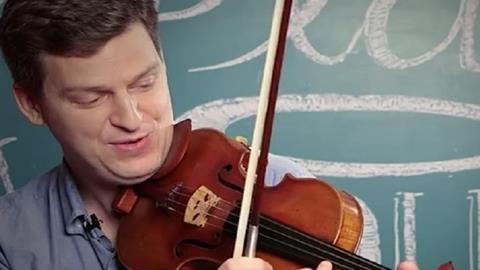 As simple as pizzicato seems, there are actually many ways to achieve different tones'
Violinist James Ehnes demonstrates how to play left- and right-hand pizzicato for CBC Music.
Read: I never practise scales and studies from books, says violinist James Ehnes
Watch: Violinist James Ehnes on how to make the most of your practice
James Ehnes discusses Beethoven's 'Spring Sonata' for The Strad's new Masterclass sheet music series in the March 2016 issue – giving bowings, fingerings and ideas for interpretation. Download on desktop computer or through The Strad App.