If you want someone to listen to you, you must express yourself with extreme clarity. This has to be exaggerated in front of a large audience.'
Christine Hoock speaks about performing Vanhal's Double Bass Concerto to The Strad. The piece is performed in the video above by Rinat Ibragimov, principal double bass of the London Symphony Orchestra together with Catherine Edwards.
Hoock continues The Strad's marked-up sheet music series in association with Henle Verlag with the first movement of Vanhal's Double Bass Concerto – giving bowings, fingerings and ideas for interpretation in our August 2016 issue. Download now on desktop computer or through The Strad App.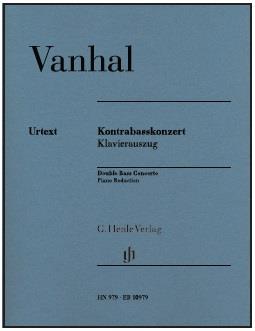 Watch: The Strad Masterclass: Ray Chen on Mozart's Third Violin Concerto
Watch: The Strad Masterclass: cellist Wolfgang Emanuel Schmidt on Schumann's Adagio and Allegro
Watch: The Strad Masterclass: violinist James Ehnes on Beethoven's Spring Sonata
Watch: The Strad Masterclass: violist Maxim Rysanov on Schubert's Arpeggione Sonata
Watch: The Strad Masterclass: Danjulo Ishizaka on the Grieg Cello Sonata
Watch: The Strad Masterclass: Antje Weithaas on the Brahms Violin Concerto