Many of the greatest string players from the past 126 years received their first exposure in The Strad as a result of their success at international string competitions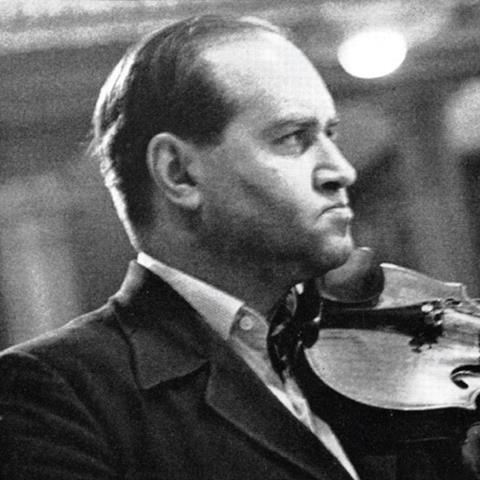 The following article is published as part of The Strad's Great Competition Debate feature in the July 2016 issue – download on desktop computer or through The Strad App.
Aged 29, Ukrainian violinist David Oistrakh received first prize at the first International Concours 'Eugène Ysaÿe' (now the Queen Elisabeth Music Competition) in 1937. The great violinist and pedagogue Carl Flesch reported for The Strad, and included his own thoughts on the competition scene of the day
Contemporary violin playing since the middle of the last century has been largely influenced by the Belgium School. Who was Kreisler's tutor? Massart. Marteau was a pupil of Leonard; Kochansky and Spalding of Cesar Thomson; Thibaud, Enesco and myself of Marsick. Thus the Belgian Capital seemed in every way qualified to review contemporary violin playing. Queen Elizabeth loves our instrument passionately; she was herself a pupil of Ysaÿe and her kind heartedness, graciousness and simplicity have won the hearts of all.
David Oistrakh: Magnificent violinist, general technique of the highest standard. Tone virile and fine. Interpretation rather intellectual than spontaneous. Personality less striking.
The Russians undoubtedly have command of the most perfect rough material of players as well as the most highly-developed technical training in the world. Also the tonal element in technicality is outstanding. In comparison with the perfection of the technical part the inner values of expression seem on the contrary to be pushed into the background. Not the spiritual content but the technical perfection is the driving force with them. At the moment there is neither an Elman nor a Heifetz among them. The violinist stands above the human being and what is violinistic above what is human.
The Strad's Great Competition Debate feature is published in the July 2016 issue – download on desktop computer or through The Strad App.
Read: Remembering the great violinist David Oistrakh
Watch: David Oistrakh performs Tchaikovsky's Violin Concerto