When Chilingirian began taking violin lessons with his uncle, he was forced to re-examine every aspect of his playing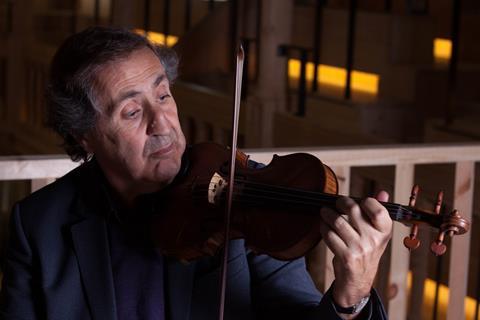 I spent a year studying with Manoug Parikian after I finished at the Royal College of Music in 1969. I had just won the BBC Beethoven duo competition with Clifford Benson and I wanted to find out more about music, how to interpret different styles. I loved the way Parikian played. He was an outstanding musician, an outstanding violinist. He was a great inspiration and had great integrity and a marvellous ability to change style from one composer to the next.
He insisted that I stop freelancing immediately. He said, 'I won't teach you unless you give everything up except recitals'. He wanted me to thoroughly re-examine my violin playing and my concentration on working and preparing repertoire.
The violin was Manoug's life. He was in almost weekly correspondence with Joseph Szigeti about things Hungarian and music in general: they would try to trump each other with the most original fingering for certain passages. He was also in touch with lots of contemporary composers: he gave many premieres and was at the forefront of contemporary music. And I think very few people come near to him in the interpretation of Mozart: his articulation and lightness is a model for me.
Manoug was also my uncle, and neither us would have dreamt of speaking to each other in anything other than Armenian. But the moment we started a lesson we spoke English: I'm sure he decided that this was work not social.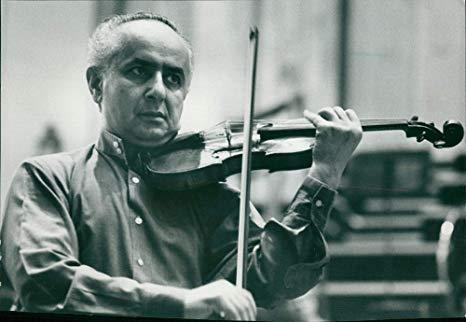 He was strict but he encouraged his students to find themselves. He also had a wonderful patience. Like most people of that age I had a feeling that I had a lot to learn, but at the same time I felt I knew much more than I did. But even if I played something that was patently not in good taste he would use good humour to try and push me in the right direction. He would never be tyrannical - he was much more gentle and subtle. At the time I thought, 'oh no, this is nonsense', but I would find out years later that something he said was right on the ball.
When he introduced a new piece, he wouldn't give me the music and say 'copy this'. We would start from the beginning and he would give me some obvious directions, fingerings and bowings, and it would evolve. He understood extremely well that teaching is about making yourself redundant: his help was on the basis of 'if I can see that it's not working, then I'm going to ask you questions about how you can solve this problem. And if you can solve it, then fine; if not, then I'm here to give advice.'
If it wasn't working then he would suggest something - sometimes two or three alternatives - and he might say,'well, try this the first time it comes, this the second time, or that might work and in two weeks' time you might find that none of them work or one of them works best, or you might have to swap them round.' He would give me a lot of alternatives. And he could always illustrate wonderfully what he meant.
However, every detail - for example, attack, bow speed, contact point or fingering - was thought out, not only by him but in consultation with other fine vioinists, so they were distilled ideas. He would give me fingerings which I would never have thought of, and bowings which were sometimes very unorthodox but which worked fantastically well. I'd thought I was quite good at fingerings and bowings, but I was nowhere compared to where he was.
In 1971, when I entered the ARD Munich competition with Clifford, Manoug decided to lend me his Strad. He didn't explain, he just said, 'I thought maybe you'd like to try a couple of concerts on the Strad.' I made a BBC recording using it and he crept into the control room, then crept out again so I didn't know that he'd been there. Everything seemed to be alright and afterwards he said, 'well, when you go to Munich you can take the Strad'. That incredible gesture made a big difference to my success: for the first time in my life I discovered all the bonuses you get when you play on a great instrument. But it was done with no fuss at all.
Levon Chilingirian is the leader of the Chilingirian Quartet. Manoug Parikian (1920-87) taught at the Royal Academy of Music in London, where his students included Monica Huggett and Peter 0undjian. His many solo and chamber recordings include his work as leader of the Philharmonia 0rchestra, London, and its quartet.
This article was published in The Strad's June 2004 issue. Interview by Joanna Pieters