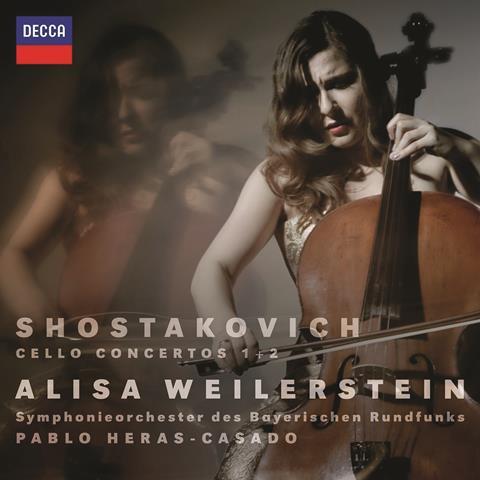 The Strad Issue: December 2016
Description: Mesmerising accounts by Weilerstein of Shostakovich's two cello concertos
Musicians: Alisa Weilerstein (cello), Bavarian Radio Symphony Orchestra/Pablo Heras-Casado
Composer: Shostakovich
Catalogue number: DECCA 483 0835
Masterly though Rostropovich's recordings of Shostakovich's cello concertos unquestionably are, his tendency to live through every note as though it might be his final utterance can feel overwrought at times. Alisa Weilerstein is no less physically propulsive and passionately committed, yet she imbues these scores with such a compelling sense of emotional narrative that it seems as though one were hearing the music for the first time.
Traditional readings of the First Concerto tend to be delivered at high voltage and emerge almost unremittingly from the 'dark side'. By comparison, Weilerstein fearlessly explores the music's rich vein of humanity so that it becomes less a sustained cry of anguish than a fully fleshed-out and deeply affecting sequence of poetic metaphors. She uncovers a warmth and tenderness in the Moderato second movement that makes the music with which it is surrounded feel all the more terrifying.
In her mesmerising account of the Second Concerto, her ability to mine the music's expressive core is striking. Pablo Heras-Casado and the Bavarian RSO follow her every inch of the way and the engineering strikes a balance between warmth and detail.
Julian Haylock