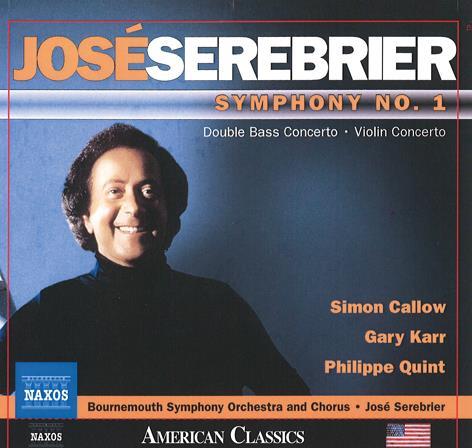 The Strad Issue: January 2010
Musicians: Gary Karr (double bass) Philippe Quint (violin) Simon Callow (narrator) Bournemouth Symphony Orchestra, Bournemouth Symphony Chorus/José Serebrier
Composer: Serebrier
'Even whilst we speak new notes arise. What is that awful sound?' The soloist in José Serebrier's Double Bass Concerto 'Nueve' is required to quote Shelley before, presumably, giving the lie to the second sentence. Here Simon Callow recites the poetry, before Gary Karr embarks on a wide-ranging melodic outpouring, with wide vibrato to match. The orchestra takes over in a jazzy outburst (with its own jazz bass soloist, David Daly); jazz clarinettists arise from the audience; two percussionists battle it out, and the brass section appears on a balcony – a good imagination is handy when listening to the CD. Karr performs another urgent monologue, Callow reappears, and then the distant choir comes in. It makes for a colourful 13 minutes (all written without barlines).
Serebrier's Violin Concerto 'Winter' is a full three minutes longer. It too features extended discursive passages for its soloist, opening with a cadenza, surely paced by Philippe Quint, followed by sections of anger and introspection – this is the winter of death, not ice-skating – which Quint expounds with vivid, sometimes harrowing narrative style and outbursts of violent virtuosity. They are both striking works, persuasively played and brightly recorded. With the other works here, both serious and light, they make an attractive disc.


TIM HOMFRAY