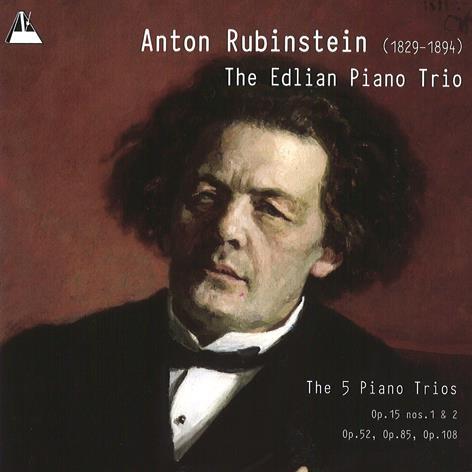 The Strad Issue: January 2011
Musicians: Edlian Piano Trio
Composer: Rubinstein
There is a lot more (thankfully) to Anton Rubinstein's creative talent than the penny-plain phrases of the once ubiquitous Melody in F. Although his skilfully wrought music may lack the strong emotional profile of his one-time student Tchaikovsky, his two cello sonatas, three violin sonatas, ten string quartets, two cello concertos and violin concerto deserve to be far better known than is currently the case. Perhaps this set from the Edlian Piano Trio, featuring all five of Rubinstein's piano trios (a world premiere recording), will help inspire wider interest in his oeuvre as a whole.
The Edlian Trio – violinist Charlotte Edwards, cellist Ann Limes and pianist Tatiana Andrianova – plays these neglected works with the freshness of a new discovery, creating a bracing sense of each score unfolding naturally before one's ears, from the post-Classical innocence of the two early op.15 trios (1851) to the Schumannesque introspection of op.108 (1883). Throughout, the players demonstrate a remarkable grasp of the idiom, shaping Rubinstein's phrases with a care and sensitivity that is highly persuasive.
Rubinstein's music can appear to meander in less confident hands, but the Edlian players imbue each movement with such an extraordinary sense of inevitability that the listener is compelled effortlessly along. Their poetically introspective approach emphasises the music's chamber scale, so that even the most full-throated of climaxes retain their essential intimacy. The recording places the listener a shade too close to the players, emphasising the very occasional technical imprecision that would no doubt have passed unnoticed in a more generous acoustical setting.


JULIAN HAYLOCK