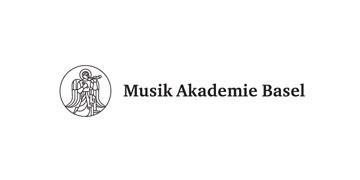 The University of Applied Sciences and Arts Northwestern Switzerland includes nine schools with more than 12'000 students. The School of Music, the School of Jazz and the Schola Cantorum Basiliensis constitute the FHNW Academy of Music. We are looking for you to join the School of Music at the earliest possible date in Basel, Switzerland:
Professor of Violin (80–100%) succession of Adelina Oprean
Your tasks: As a distinguished artistic personality, you put your manifold stage and life experience into the service of the professional training of our students. Due to your pedagogical commitment and your identification with our School of Music you play an integrative and enriching role in our institution. In addition, you contribute to the dense network of the School
of Music with important internal and external institutions, situated either on the campus of the Academy of Music or nearby, such as the Schola Cantorum Basiliensis, the Jazz campus, our research department, as well as partners of cooperation and concert series. It is possible to split the position.
Your profile: For this position, we are looking for an outstanding artistic and teaching personality with successfully completed university education, international concert activity and pedagogical experience in professional training. Due to your own inter- national stage experience you are familiar with the professional requirements for the students as well as with the latest develop- ments on the musical scene. The handling of historical performance practice and contemporary music is an evident part of your commitment.
Please send your application before the 20th February 2019 online via the respective announcement on www.fhnw.ch/offene-stellen to Nadja Sele, HR responsible. For further information please contact Prof. Dr. Georges Starobinski, Head of the School of Music. Email: georges.starobinski@fhnw.ch or P +41 61 264 57 30.
www.musik-akademie.ch www.fhnw.ch/musik