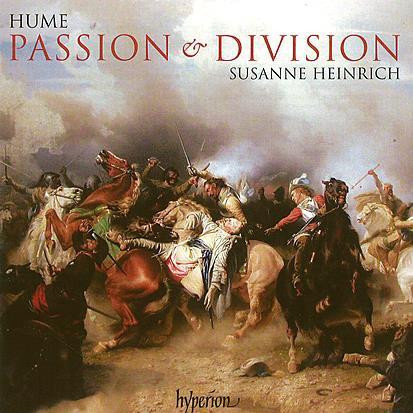 The Strad Issue: January 2010
Musicians: Susanne Heinrich (viola da gamba)
Composer: Hume
This disc comprises selections from Tobias Hume's The First Part of Ayres – Captain Humes Musicall Humors (London, 1605), which challenged the lute's preeminence as a solo, ensemble and accompanimental instrument and added an expressive, emotional dimension to gamba performance practices of the time. Susanne Heinrich draws from her instruments an array of sounds that confounds expectations and compels attention, not least because Hume's collection was the first to require col legno and pizzicato of the instrument. She 'drums' effectively with her bowstick in Harke, harke, plucks sensitively throughout in Rossamond and Loves Farewell and recounts with period sensibility the various episodes to the sounds of drums and trumpets in A Souldiers Resolution.
Any impression that Hume was interested only in gamba trickery would be false. Among the most substantial and profound pieces in this collection is Captain Humes Pavan, in which Heinrich is poised and unhurried, yet reliantly flowing both in terms of her musical ideas and their execution. Her playing is also ravishingly beautiful and deeply moving in I am Melancholy and Deth; further, she conveys the humour of Tickell, tickell, and captures the spirit of dance in A French Ayre and A Jigge. The reverberant recording seems ideal for the medium.


ROBIN STOWELL