The British violinist and pedagogue's book is now available at The Strad Shop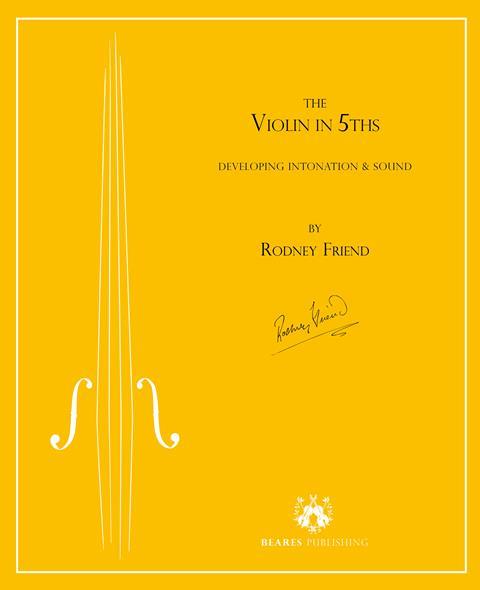 Heifetz, Oistrakh, Stern, Menuhin, Milstein, Szeryng, Ricci, Rabin: their innate talent and outstanding skills made violin mastery seem natural and easy. As a young man, British violinist, concertmaster and Royal Academy of Music professor Rodney Friend had the privilege of collaborating with many of the great virtuosos of our time.
During these encounters he observed the simplicity of their practice patterns and a tendency towards effortless posture and natural hand freedom. These observations became the cornerstones of a teaching method that he has developed and perfected over the past decades. In The Violin in 5ths: Developing Intonation and Sound, Rodney Friend shares his ideas on the development of intonation and sound with readers for the very first time.
The Violin in 5ths is now available for purchase at The Strad Shop, and we have five signed copies to give away. In addition, every entrant will automatically receive a £5 discount voucher to buy the book at the Shop. All £5 vouchers will be issued with a two-week expiry date.
Click here to enter the competition