The recording is released on Orchid Classics on 20 March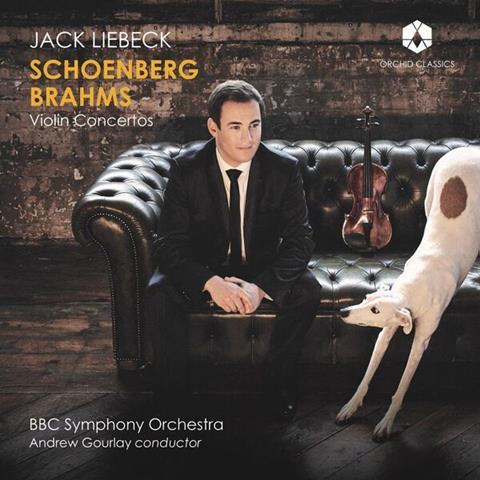 In the March 2020 edition of The Strad, UK violinist Jack Liebeck discusses the recording of his latest album, which pairs Schoenberg's Violin Concerto with that of Brahms. 'Whether it is in rapid passagework or broad lines, there is the feeling that in both concertos the notes are bound together, forming a coherent force with the underlying harmony,' he says. 'They both have an incredible power, weight and depth to the sonority and a lyricism of line that unite them.' Liebeck performs both concertos with the BBC Symphony Orchestra under conductor Andrew Gourlay.
The CD is released on 20 March and we have ten copies to give away. For your chance to win, simply click here to submit your details.
Closing date 30 April 2020