Emanuel Feuermann's granddaughter has given an interview in which she accuses Raimund Trenkler of racist behaviour towards her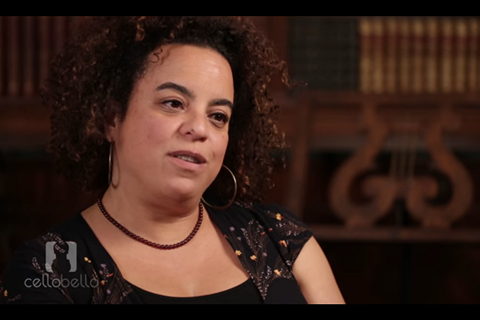 Marika Hughes, cellist, singer, composer and songwriter, has given a video interview with cellist Paul Katz in which she accuses the Kronberg Academy's founder and president Raimund Trenkler of racism.
The behaviour is alleged to have taken place during the first Grand Prix Emanuel Feuermann in 2002, instigated by the Kronberg Academy in the hundredth anniversary of the great cellist's birth. Although otherwise not involved in the organisation of the competition, the Feuermann family had given permission for the use of the name and were also invited to attend.
In the video [see below], Hughes suggests that Trenkler made her feel unwelcome in various incidents, including one in which she alleges he demanded she vacate an auditorium seat reserved for the family, and in a speech thanked the members of the family individually, apart from her.
She also says that her grandmother (Eva Feuermann Lehnsen) drew up a letter of complaint having noticed and been upset by Trenkler's behaviour.
Hughes, who has described herself as half-Jewish and half-black, is the daughter of Monica Feuermann and jazz aficionado Marvin Hughes. Her parents for a time owned a jazz club on New York's Upper West Side.
She has alluded to her experience at the competition before, with a passing reference in an interview with The Jewish Week in 2016, but it appears to be the first time she has named Trenkler specifically and given details as to the substance of her allegations.
Trenkler released a statement via the Kronberg Academy saying:
'I deeply regret to hear that Marika Hughes felt hurt in 2002. We were delighted about her accepting our invitations to the Grand Prix Emanuel Feuermann in 2006 and 2010 and to have her as our guest there representing the Feuermann family.
'I am sorry for not having invited Marika Hughes as a cellist for artistic reasons.
'Now I am stunned at the accusations she is putting forward against me in her interview with Mr. Katz. I certainly did not set up the Kronberg Academy to put any people above others. Just the opposite is the case.'
Hughes subsequently posted the following statement on social media: