A preview of the October 2017 issue's Masterclass, which features detailed performance suggestions and marked-up sheet music by Erik Schumann on the first movement of Haydn's 'Sunrise' Quartet, op.76 no.4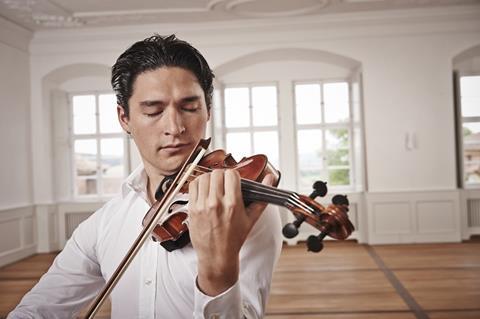 Erik Schumann, first violinist of the Schumann Quartet, continues The Strad's marked-up sheet music series in association with Henle Verlag with the first movement (first violin part) of Haydn's 'Sunrise' Quartet, op.76 no.4 – giving bowings, fingerings and ideas for interpretation in our October 2017 issue. Download now on desktop computer or via The Strad App, or buy the print edition.
'Haydn wrote very few markings in his scores, so we need to look carefully at the music to explore the structure and most important harmonic elements, to see why he wrote everything that he did. Having an understanding of the theoretical construction of the piece, and looking at how that construction brings life and character to the music, gives us a framework for our emotions.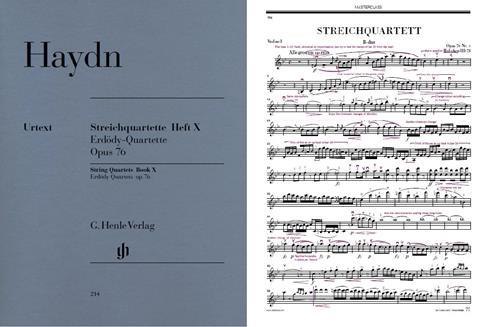 'Some musicians prefer not to analyse the score, and can play excellently based only on intuition. But for quartets I think it's a good idea to sit down with one's colleagues to identify the main musical events and turning points. First instincts are important, but they are not always correct. Without understanding the role that each musician has to play, an interpretation may not work. It is similar to reading a poem: one can read the words without truly understanding them; or analyse them to gain deeper insight into their meaning and a better connection to them. It's not enough just to be sad or happy: what is interesting is everything in between. All the time we should feel as though we are stretching for something we can't quite reach. The harder we try, the further we will go.'
Click the link below to buy the Schumann Quartet's recording of the Haydn 'Sunrise' Quartet, plus works by Pärt, Bartók and Takemitsu
The Banff International String Quartet Quartet Competition's winning quartet the Dover Quartet perform Haydn's 'Sunrise' Quartet