The book contains 53 instruments examined by 30 of The Strad's most trusted writers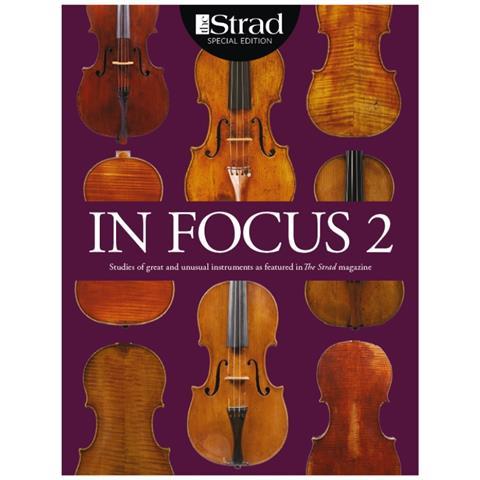 To celebrate the launch of In Focus 2, The Strad is giving away five copies of this long-awaited publication.
In Focus 2 brings together 53 instruments by some of the world's most fascinating makers, with insightful commentary from international experts like John Dilworth, Alberto Giordano, Christopher Reuning and Stewart Pollens. With full-length photos of every featured instrument, In Focus gives close-up access to violins, violas, cellos and even the occasional viol.
Makers such as Antonio Stradivari and Guarneri 'del Gesù' rub shoulders with lesser-known names like Alfredo del Lungo, David Stirrat and Willem van der Sijde, with biographical details given for each. In addition, we highlight points of interest and identification such as the archings, f-holes, edgework and purfling, scrolls, varnish and labels. In Focus 2 provides inspiration both for today's makers and anyone who enjoys the beauty and variety of stringed instruments.
In Focus 2 can be bought here and we also have five copies to give away. For your chance to win, simply click here to enter your details.
Closing date 15 April 2020