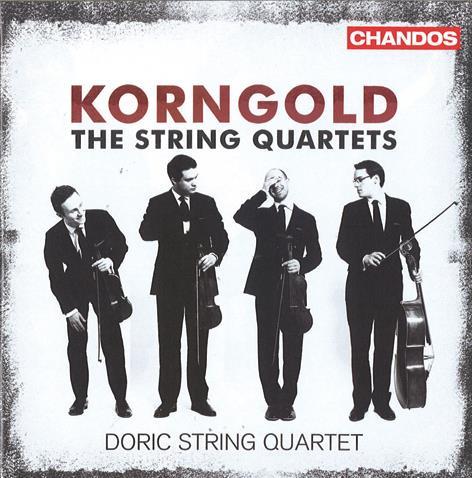 The Strad Issue: January 2010
Musicians: Doric Quartet
Composer: Korngold
Those readers unfamiliar with these particular works may well be in for a surprise. Far from offering the expected distillation of (Richard) Straussian luxuriance and tone-poem exuberance, Korngold demonstrates a sensitivity for the genre that is far closer to, say, Schoenberg than the larger-than-life refulgence of Tchaikovsky and César Franck. This is music that requires cool heads as well as warm hearts, and in this important respect the Doric Quartet demonstrates an exemplary awareness of Korngold's contrapuntal skill and thinking.
While ensuring that Korngold's cantabile melodiousness is accorded an appropriately sumptuous sound world, especially during passages of structural transition, the Doric players reveal a rare sensitivity for the music's emotional ebb and flow. The way they shape unforgettably the dreamy coda of the Second Quartet's opening movement, as though it was one of the most celebrated passages in the quartet literature, encapsulates the perceptive quality of their playing throughout. Even the tantalisingly restrained gestures of the Third Quartet (dedicated to Bruno Walter 'in admiration and friendship') ring true, without the slightest sense of this being music in search of a 'good tune'. Captured in exemplary sound by Jonathan Cooper, these devotedly expert performances set new standards in this relatively neglected but infinitely rewarding area of the repertoire.



JULIAN HAYLOCK