The London Sinfonietta is currently seeking to recruit three Principal player positions including Trumpet, Violin II and Piano.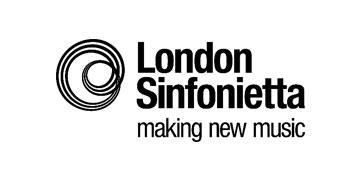 We are looking for players with a core virtuosity and orchestral musicianship who excel in the diverse fields of contemporary classical music and who have a willingness and talent for undertaking extended and experimental techniques and a curiosity to explore the aesthetics surrounding contemporary composition. Each member of the ensemble is asked to perform in a wide range of settings including full orchestra, small conducted ensemble, un-conducted chamber group and solo works.
At this time, we actively encourage people from diverse backgrounds to join our organisation and we encourage applications from people that are currently underrepresented in the orchestral sector.
About the organization
The London Sinfonietta is one of the world's leading contemporary classical ensembles. Formed in 1968, our commitment to making new music has seen us commission 400 works and premiere hundreds more. Our ethos is to commission and perform music from the best composers living today. Resident at Southbank Centre and Artistic Associate at Kings Place, and with a busy touring schedule across the UK and abroad, our core Principal Players represent some of the best musicians in the world. Across our history, we have worked with many of the greatest living creators and interpreters of new music. We regularly collaborate with other musicians, artists and contemporary art forms which helps us reach a wider audience. The organisation is committed to involving the public in its work – it is renowned for its education & community programme, which has evolved over the past 35 years. The London Sinfonietta ensemble consists of eighteen Principal Players and will expand or contract in size depending on the repertoire.
How to apply
To apply for this position please send a CV and a short application letter to recruitment@londonsinfonietta.org.uk by midday on Monday 13th May 2019. Please also complete and return our Equality and Diversity Monitoring form available to download below
Your application letter should outline your relevant experience and qualities and your reasons for wanting to join the London Sinfonietta. Selected candidates will be invited to audition for the role and shortlisted candidates will be invited to trial with the ensemble. We anticipate that auditions will take place in June-July 2019.
If you have any queries, please contact Natalie Marchant, Concerts and Projects Manager on 020 7239 9340.
Download role description, Equality & Diversity for, Privacy Policy Form
Downloads
PDF, Size 0.22 mb

Word, Size 74.32 kb

PDF, Size 0.15 mb