The violinist speaks about vibrato as an expressive device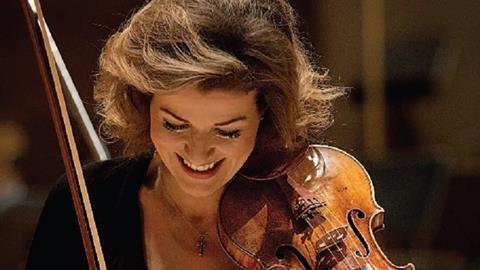 The following article was published as part of a larger feature on Anne-Sophie Mutter in The Strad's December 2013 issue – download on desktop computer or through The Strad App.
For Mutter the controlled use of vibrato can never be a bad thing, whether in Dvorák or Mozart. 'It is one of the many expressive devices we have, an element of style that one applies consciously in order to endow a musical flow with a particular colouring or drama. Unfortunately this is often overlooked in the education of string players.'
She notes that although notation became more precise in the 20th century, allowing a composer such as Webern to indicate 'senza vibrato' more than once in a single bar, one should devote careful thought to where Mozart might have wished for restraint. 'Either constant vibrato or none at all is not a solution to musical problems. I think that intelligent use of vibrato, as subjective as that is, is the key to an interpretation that can illustrate as many of the emotions of a work as possible.'
'Although one has to grasp the analysis of a work, one shouldn't underestimate the sensual level – the search for timbre. That is how I fell in love with the ad libitum non-vibrato passages in Lutoslawski's pieces.'
Read: Did early string players use continuous vibrato?
Read: Why can't players get vibrato right?
Read: 8 ways to vary your vibrato
The Strad's full Anne-Sophie Mutter feature is published in the December 2013 issue – download on desktop computer or through The Strad App.