The violinist speaks to Geoffrey Norris about adopting a scholarly approach to the repertoire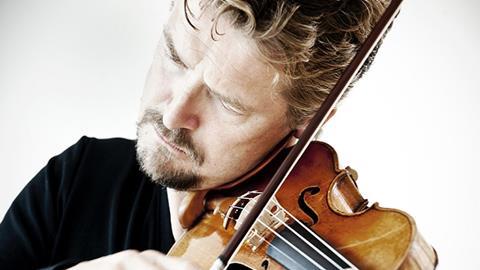 The following article was published as part of a larger feature on Christian Tetzlaff in The Strad's April 2013 issue – download on desktop computer or through The Strad App.
'The number one rule is not to violate anything the composer writes. I find that for most great pieces, there is basically a frame in which they can exist: there is no free way. This is indicated by so many things. You need to be the inspector to solve the mystery – to see what the real picture is.
Just saying that is controversial, because people speak of artistic freedom and all that kind of stuff. But from what I see in dynamic markings, metronome markings, phrasings, the time the piece was written and how people played then, it's quite limited. I find that the freedom is on a completely different level: how do I speak this phrase? How much will I lose myself in this? You might have to adjust metronome markings to suit the room, but that doesn't mean you're allowed to do something that's drastically different, because the composer had a wonderful vision of the piece. If you have to change too much, you should just leave the piece alone, because obviously it doesn't please you as it is.'
If you don't take Schumann's metronome markings seriously, for example, you end up with weak Mendelssohn. I cannot play as slowly as Schumann wants, but I will go beyond my limits and practise it like that for a long time. And then maybe you're still 10 or 15 degrees off, but you're closer to him. You have to try to understand somebody who is completely different from yourself. I see myself in the role of an actor.'
Watch: Violinist Christian Tetzlaff on whether or not to practise scales
Read: Christian Tetzlaff on Beethoven's Violin Concerto cadenza
Read the full Christian Tetzlaff interview in The Strad's April 2013 issue – download on desktop computer or through The Strad App.
Photo: Giorgia-Bertazzi