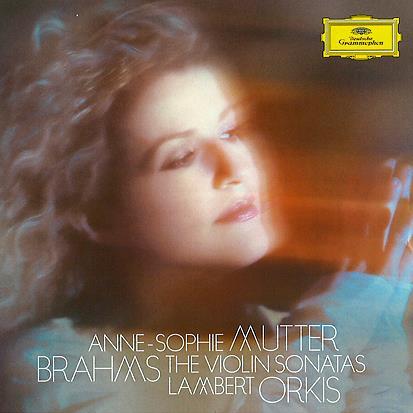 The Strad Issue: January 2010
Musicians: Anne-Sophie Mutter (violin) Lambert Orkis (piano)
Composer: Brahms
In the CD booklet Anne-Sophie Mutter dates her love of Brahms's violin sonatas back to a performance she heard of them given by David Oistrakh when she was five. She has waited until now to record them, after giving them the same levels of dedication and care she has previously brought to Mozart and Beethoven. The fruits of her deep consideration are everywhere. There is something epic about these reverberant, closely recorded performances, even at their most intimate, as each detail is turned and examined, each line thoroughly explored and shaped, and familiarity is constantly trumped by fresh insight.
Sad to say, the results are not as profound and rewarding as one would have hoped. To be blunt, she and Lambert Orkis can't leave anything alone. Every bar seems stamped with 'Anne-Sophie Mutter was here', as she pushes and pulls at the tempo, smothers one phrase with vibrato before switching to wispy, white-toned contemplation of the next, and slithers expressively from note to note. Of course there is much that is wonderful along the way, and it is always a joy to hear someone using all the voices of the instrument. But instead of illuminating this glorious music, this vivid and sometimes perverse examination too often just gets in the way.



TIM HOMFRAY