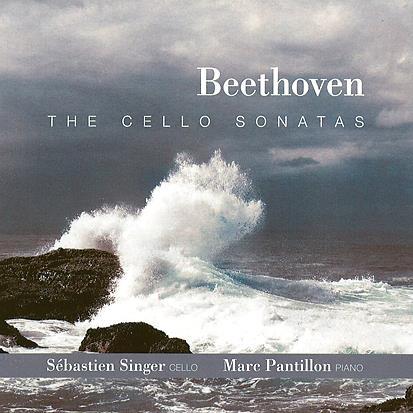 The Strad Issue: January 2010
Musicians: Sébastien Singer (cello) Marc Pantillon (piano)
Composer: Beethoven
Ten years into his career as soloist and Schweizer Piano Trio member, Sébastien Singer decided the time was right to tackle Beethoven's cello sonatas. This high-quality recording with Swiss performers on a Swiss label is the result, and clearly shows the fruit of his years of chamber music-making.
Aptly, in these sonatas 'for piano and cello', Singer often seems to be holding back from giving undue prominence to his own line. Spot-on ensemble with Marc Pantillon is in evidence from the very opening unison bars of the F major Sonata op.5 no.1, in which piano and cello seem to blend together into one.
Singer's Beethoven is more refined than rugged. Some cellists might attack their instruments with more force in the sforzandos and fortissimos, but his gentler approach feels more in keeping with the period, particularly for the early sonatas.
Refinement certainly doesn't mean less vitality: There's a crispness to the rhythms in the fast movements that makes the music sparkle with energy. The G minor Sonata's rondo finale is delicately phrased by both players, with beautifully neat demisemiquavers and not a note lost in the cross-string work. However Singer's unusual decision to play all the tied crotchets in the A major Sonata's scherzo as two separate notes totally changes its character and receives no explanation in the booklet.
Phrasing in the more expressive sections is particularly graceful and the single full-length slow movement, the D major Sonata's Adagio, has a delicate and tender dolce section, with exquisite filigree arpeggiated decoration.
Balance is excellent throughout, with the cello sound clear and transparent.
JANET BANKS