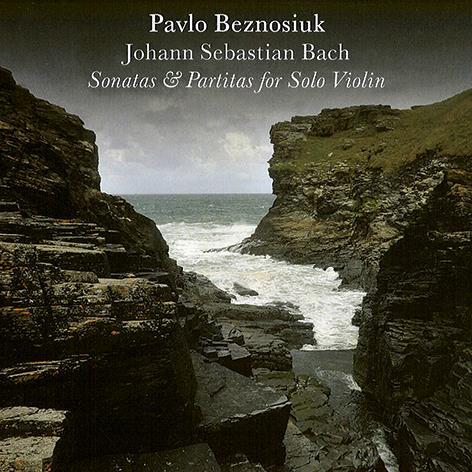 The Strad Issue: January 2011
Description: A survey of Bach's solo violin works that can sometimes sound too literal
Musicians: Pavlo Beznosiuk (violin)
Composer: Bach
Pavlo Beznosiuk offers incisive and imaginative readings that convince even if they fail fully to satisfy. Tempos are mostly on the steady side, intonation is largely dependable, vibrato is well controlled, and articulation is incisive throughout, the final Allegro of Sonata no.2 demonstrating his technique at its most crisp. However, his performances tend occasionally to be too earnest, literal and lacking in rhetorical freedom, exemplified by his laboured Adagio and Siciliana of the Sonata no.1 and his restrained Gigues in the Second and Third Partitas. He also loses sight of the dance origins of some of the other stylised movements, notably the Allemandas of Partitas nos.1 and 2 and the Bourée of no.3.
Beznosiuk demonstrates a good overview of the architecture of lengthier movements such as the sonatas' fugues and the Second Partita's Chaconne, although some sections seem to lose momentum and become stolid and mechanical. Commendable, though, is his quicksilver chord playing in these movements as well as, for example, in the steady but sprightly Tempo di Borea of the First Partita; and he is adept at balancing the interplay of internal parts and at preserving continuity of line and rhythmic flow. Other pluses include some sublimely lyrical moments (such as the Grave and Andante of the A minor Sonata), in which he conveys the gravitas of Bach's language with mature assurance, some tastefully varied repeats, and some pleasing attempts to reflect French style in the Third Partita. Linn's church recording is commendable, even if the resultant bloom and reverberation seem unreal.


ROBIN STOWELL