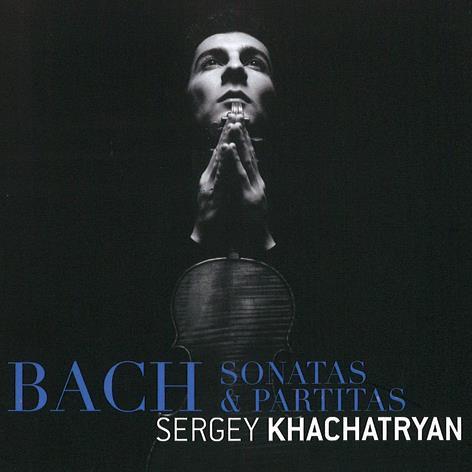 THE STRAD RECOMMENDS
The Strad Issue: January 2011
Musicians: Sergey Khachatryan (violin)
Composer: Bach
This is wonderfully expressive playing, of a kind that I was beginning to fear had gone for ever. In an interview I saw, Sergey Khachatryan refused to name role models, but I would be surprised if he has never heard Adolf Busch's famous D minor Partita.
Of course, Khachatryan is his own man. The three sonatas begin in deeply probing fashion – the C major Adagio starts almost like a breath. The fugues are amazingly thoughtful, especially the A minor and C major; the G minor asserts the sterner side of Bach's counterpoint more. In each case the second slow movement is very lovely, but in keeping with the way the whole sonata starts, that of the C major is quite hesitant. The finales are dazzling.
Three elements are at work here: Khachatryan himself, the 1702 'Lord Newlands' Stradivari and the acoustic of the Salle de Musique, La Chaux-de-Fonds. You can almost feel the player reacting to this fine ambience. He frequently uses softer dynamics to magical effect and I note only one slight blemish: he twice loses touch with the rhythm near the start of the Double to the Correnta of the B minor Partita.
Apart from that, the performances of the Partitas realise all the multi-faceted drama of the dance. The Chaconne is a spiritual journey, as I believe it should be.


TULLY POTTER