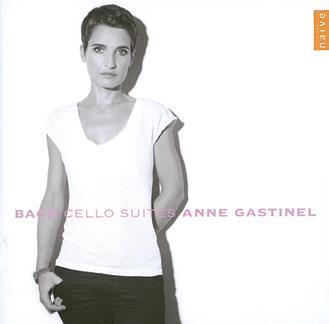 THE STRAD RECOMMENDS
The Strad Issue: January 2008
Musicians: Anne Gastinel (cello)
Composer: Bach
I have rarely been as aware of the impact of the recording level as with this release, where I felt the interpretative tenor was shaped by the ensuing acoustic. Generating the ambiance of a cathedral, the result is monumental, the gestures grand and bold. As one would expect with Anne Gastinel the interpretation is never less than compelling, her musicianship tastefully highlighting the contrapuntal voices within the single line.
She creates a vast canvas out of the opening preludes, where the generally freer underlying rhythmic patterns allow for a rhapsodic response. Cast in the manner of an organ-fantasy, the Prelude of no.1 particularly lends itself to this approach, while its middle section of cascading scales offers a lovely sense of spontaneous invention. This style of delivery also benefits the later suites, notably the Fifth and Sixth, where the material sustains her dramatic delivery. The Prelude of the Fifth Suite is mighty and heroic, while the Sarabande of the same suite has a mesmerising spaciousness.
There are downsides to this reverberant recording, however, since the lightness of articulation and intimacy are diminished, with the courantes and gigues sounding somewhat heavy for fast dance movements. And of course deciding on the element of dance is always a thorny issue with these works. Gastinel has elected on the whole to depart from the dance, and this more improvisatory approach eschewing an overtly regular metre works fantastically well in some movements while the material of others would benefit from a tauter rhythmic harness. Although Gastinel is the recipient of Casals's Gofriller cello, for this recording she uses a 1690 Testore; the Bach lineage is maintained, but the frame for the picture is indeed different.
Joanne Talbot