Strad readers submit their problems and queries about string playing, teaching or making to a panel of experts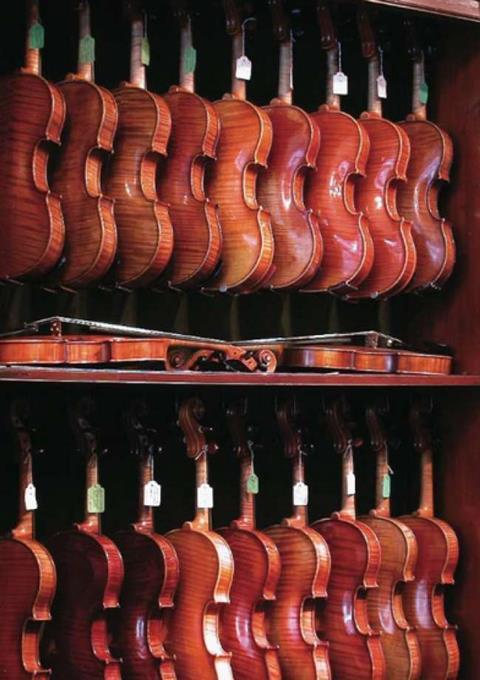 In the fourth of the series, three instrument dealers discuss a player's concerns about buying a new violin.
Do you have a burning question about string playing, teaching or making that you need answering by people who really know? Email us at thestrad@thestrad.com.

The dilemma I'm looking for a violin and have found something that I like, but friends have been trying to discourage me from buying it because its back length is longer than normal and they say this may make it difficult to resell. Is there any truth in this? And what other sorts of things should I be looking out for that might decrease resaleability? IMOGEN CARTER, SYDNEY
GARY BRIDGEWOOD Violins based on Stradivari's long model can be quite large, some of those by Guarneri 'del Gesù' can be quite short – almost 7/8. German workshop instruments based on a Maggini model with double purfling can also be long: up to 14.25in. Ultimately the violin has to be the right size for you. As for resale value, it very much depends on the quality of the violin you are looking to buy. Stradivaris and Guarneris are investments; workshop Magginis may be difficult to sell, as most students moving to full size will find this model too large. If a violin sounds well, there's usually someone who will be prepared to buy.
Other things to look out for are: repairs, condition and authenticity. Many violins that are genuine and look in good condition can be in poor condition internally. Some may be composite (such as having a later head). The word 'fiddle' should not be underestimated.

CHRISTOPHE LANDON There's no truth in what your friends say, because everyone wants something different. A player who stands 6ft 4in will inevitably want something different from someone who's 5ft 1in. If you fall in love with a violin with a back length of 14in, you should buy it because you like it. There will certainly be another tall person who'll like it as well.
Long-pattern Stradivaris can be up to 14.5in but they're played by some of the finest musicians in the world. In fact, many of my European customers feel cramped on smaller violins and it's very hard to find old Cremonese instruments that are suitable for them.
You might be advised not to buy an instrument with a soundpost crack in the back. But again, there are violins with such cracks that are still fantastic instruments all the same, and their owners are thrilled to have them at half the price they would otherwise be. If you're concerned about a future resale, however, the one thing you should not buy is an instrument with no certificate.
BRUNO PRICE Your friends are correct. The market is driven by demand and dictated by the taste of the average player. A violin that is at the extremes of size has a far smaller resale market. When the time comes to sell your violin, those little concerns that you ignore now will be the very problems that a future buyer focuses on.
There are four issues that influence an instrument's resale and value. Authenticity is paramount. It's vital that a violin is being represented correctly. Supporting documents and guarantees from respected shops or living experts will certainly help. The model is critical. Body size and the stop length, which dictates the string length, will greatly affect a player's comfort, as will the violin's width. There simply are fewer buyers for large violins.
After considering the first two points it's the health that determines the value. Significant repairs may affect the violin's reliability. Almost all old instruments have repairs but these should be disclosed, supporting the pricing and also to avoid future surprises. Every apology becomes a potential point of negotiation which leads to the final element, the price. Instruments having a limited market due to such issues are valued less.
Gary Bridgewood is co-owner of Bridgewood & Neitzert, violin dealers based in Stoke Newington, London, UK
Christophe Landon is a violin maker, restorer and international dealer in instruments and bows based at Christophe Landon Rare Violins, New York
Bruno Price, a dealer of fine instruments for over 25 years, founded Rare Violins of New York in
2002 with Ziv Arazi
Do you have a burning question about string playing, teaching or making that you need answering by people who really know? Email us at thestrad@thestrad.com.